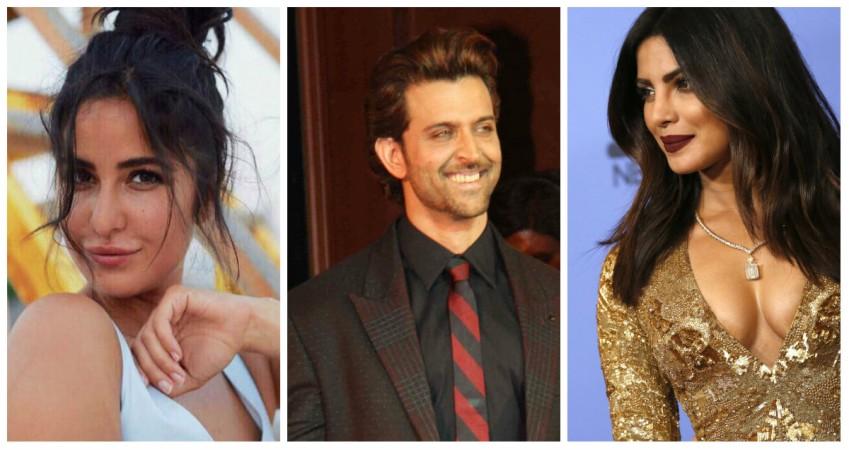 Hrithik Roshan's father is busy working on the script of Krrish 4, but at the same time, he has been in a dilemma regarding the female lead for the film.
It has been reported that the makers of Krrish 4 are confused if they should cast Priyanka Chopra or Katrina Kaif as the female lead, or bring both the actresses on board.
According to The Asian Age, there is a possibility that Rakesh would cast both Priyanka and Katrina for the upcoming flick. Though this would require major changes in the script.
"Priyanka's character is already there in the film. It has to be developed further. Alternatively, if there is another heroine, the script has to be modified. What will be interesting to see is if he manages to incorporate more than one girl giving equal space to both. Kangana Ranaut was the other girl in Krrish 3 and that made the film a two-heroine film even though Kangana had more of a negative role," the publication quoted a source as saying.
In October last year, Katrina had said that she was not approached for Krrish 4, but had added that she was excited about the concept of a superheroine in Bollywood.
"No, I have not been approached for Krrish 4. Neither have I had any discussions on that. But yes, I know a few people who are planning and developing some comics like that into films. Krrish is again an excellent franchise where they also had a superheroine with Kangana Ranaut's character and I think they should definitely have the superheroine bit in it," she had said, as reported by DNA.
Hrithik's chemistry with Priyanka in the Krrish franchise and Katrina in movies like Bang Bang was well received. While PeeCee has played an integral role in the earlier sequels, Katrina's likely inclusion would be her debut in the superhero film series.
Rakesh had made the announcement about the release date of Krrish 4 on Hrithik's birthday back in January. The movie will be released during the Christmas of 2020.