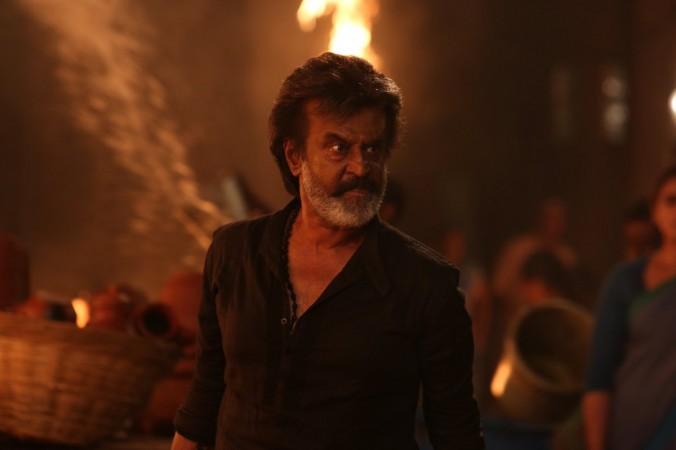 Superstar Rajinikanth and Pa Ranjith's much-awaited film Kaala has landed in another problem after a Mumbai-based journalist named Jawahar Nadar filed a defamation suit on its makers, seeking Rs 100 crore.
Kaala is a highly-anticipated gangster drama and the promos have already created a lot of curiosity among the moviegoers who are eagerly waiting for its theatrical release. The movie, which was to hit the screens on April 27, has been postponed several times, due to some reasons. The film is set for worldwide release on June 7, but a week before it, the flick has landed in another hassle.
It is reported that Jawahar Nadar's lawyer accused Rajinikanth of portraying his late father S Thiraviam Nadar in a bad light.
"My father, who was a jaggery and sugar merchant from Tamil Nadu's Tuticorin district, had moved to Dharavi in Mumbai in 1957. He was popular for his nick name Gudwala Seth and Kaala Seth and was never involved in illegal activities," Nadar said, as quoted by a movie portal.
Jawahar Nadar claims that the makers of Kaala have not taken his permission to make the movie on his father.
The story of Kaala is based on the life of my father Thiraviam Nadar, I demanded a defamation amount of Rs 100 crore, as Rajinikanth and filmmaker Pa Ranjith are making this film Kaala for their political benefits, using my father's name. I also demanded that my father Thiraviam Nadar's name should be credited in the movie.
Jawahar Nadar said that he wants to use Rs 100 crore as an aid for Tamilians living in Dharavi. He added, "I will use the money for the betterment of Tamil speaking people who are living on Dharavi. The makers of Kaala shoot the movie there but they did not think about the people. If the Kaala team will not respond to me, I will move the case to the next level, by filing a case to stay Kaala's release."
Kaala is written and directed by Pa Ranjith of Kabali fame and produced by Rajinikanth's son-in-law Dhanush under the banner Wunderbar Films. But the producer claims that this gangster drama is not about Thiraviam Nadar.
It remains to be seen if the lawsuit will affect the movie which is scheduled for release in 6 days.