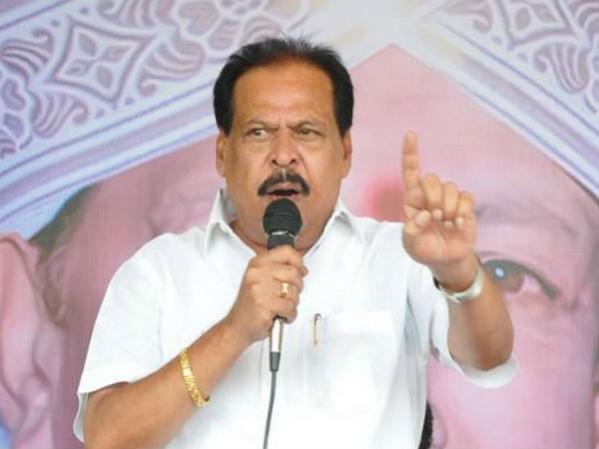 Sa Ra Govindu, the president of Karnataka Film Chamber of Commerce (KFCC), has said that it has not banned Rajinikanth's latest movie Kaala in Karnataka and the call for stalling the release is taken by pro-Kannada groups.
Speaking to The International Business Times - India (IBT), Sa Ra Govindu stated, "The KFCC is not against Kaala and it is pro-Kannada and other groups which have sent letter, asking us to ban the movie. Rajinikanth's comments on the formation of Cauvery Management Board have irked Kannada outfits. We have no issues on the film being released in the state."
Vishal, the President of Tamil Film Producers' Council, had reportedly said that he would speak with the KFCC to resolve the issue, but so far he has not initiated the talks. "Neither Vishal nor anybody from the Kaala team have spoken to us over the issue,"
On asking whether the KFCC was ready to solve the issue, "We are not seeking an apology from Rajinikanth over his stand on Cauvery as reported by some media. Indeed, we are willing to mediate between the protesters and the makers."
The industry insiders say that there is still a possibility of Kaala release in Karnataka if both the sides have an open discussion to clear the confusion. "Rajinikanth has not made any hate speech against Karnataka nor has he taken an anti-Karnataka stand. He has only made a genuine demand to the centre to form the Cauvery Management Board in the best interest of his people. So, the issue can be sorted out," a veteran industry observer tells us.
Vatal Nagaraj, the president of Kannada Chalavali Vatal Paksha, and many other pro-Kannada groups called for a ban on Kaala over Rajinikanth's stand on Cauvery issue. It was earlier reported that the KFCC too was opposing the release in the state.
"Rajinikanth has taken an anti-Karnataka stand. So, his movies should not be released in the state from now on. Earlier, he used to be part of government-sponsored protests, but now he has turned politician and has demanded the centre to constitute the Cauvery Management Board (CMB)," Vatal told IBT a few days ago.
A meeting was held between Saurabh Sharma from Goldie Films, the distributor of the film in Karnataka, the KFCC members and Kannada groups. After holding the discussion, the distributor stated that the Rajinikanth-starrer would not be released here as it might hurt the sentiments of Kannadigas.
Later, it was reported that no distributor was willing to come forward to release Kaala in Karnataka, fearing the wrath of the Kannada groups.
The Pa Ranjith-directorial is scheduled to be released on June 7.