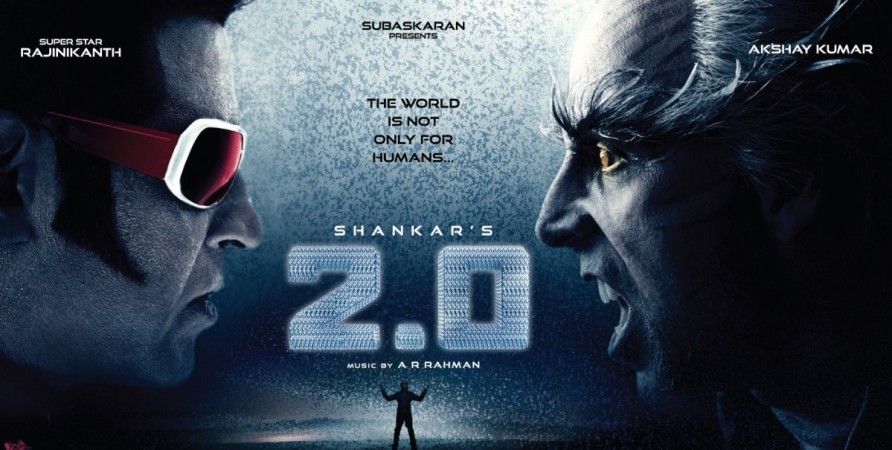 Rajinikanth's 2.0 is just 4 days away from its theatrical release and Akshay Kumar has been all over the internet for his breathtaking and well-crafted look of Dr Richard/Crowman. But did you know the Khiladi Kumar was not the first choice for the sci-fi film. It was none other than 'The Terminator' Arnold Schwarzenegger.
Director Shankar at a recent event has revealed that they had talks with Arnold for the role as they wanted to make the film international. But somehow things didn't fall in right place and the coveted role was ultimately bagged by Akshay Kumar.
"It is an important role. The theme is international because everyone is having cellphone and anyone in this world will connect with this movie because of the cell phone. I was thinking to make this film International. We had thought of casting Arnold Schwarzenegger. And we had talks also and we had alloted dates also. But some how things did not work out as as Hollywood and India contract is contradictory. So we thought of looking at good cast from Indian industry. Lyca productions (producers of 2.0) and Akshay Kumar were in talks for a remake of a film called Kathi in Hindi. That time everybody asked to consider Akshay and I felt it will be nice. I narrated the story to him and he said yes," Shankar had said during a recent media interaction.
Meanwhile, a special screening was recently held for film distributors and it looks like 2.0 has managed to impress film distributors with its larger than life action sequences, visual effects and a starry performance by its lead actors.
A local distributor named Ajay Sinha from Indore, Madhya Pradesh, who watched 2.0 at a special screening, has tweeted about his first hand experience after watching the sci-fi film at a special screening. He said from acting to screenplay to visuals to VFX to direction, everything was first class.
Made with a budget of Rs 400-450 crore, 2.0 (2Point0) has already recovered Rs 370 crore via Satellite Rights (Rs. 120 crore All Versions), Digital Rights (Rs. 60 crore All Versions), North Belt Rights (Rs. 80 crore), Andhra Pradesh/Telangana Rights (Rs. 70 crore), Karnataka Rights (Rs. 25 crore) and Kerala Rights (Rs. 15 crore).
The movie will reportedly be releasing in 7,500 screens across India and 2,500 screens overseas (total 10,000 screens). It is the first Indian movie that has been entirely shot using 3D cameras.