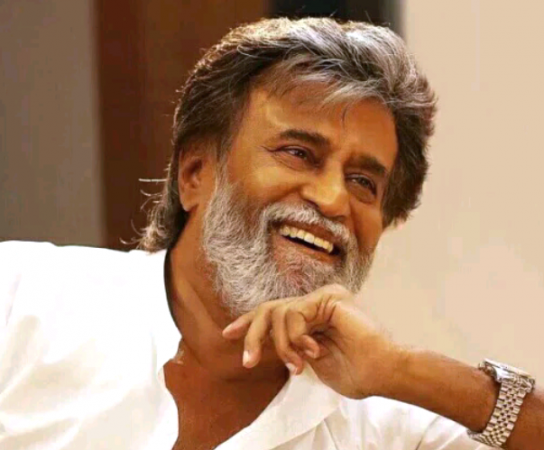 While actors Kamal Haasan, R Madhavan and Arvind Swamy have taken a political stance when it comes to the tussle between O Panneerselvam and VK Sasikala — aka Sasikala Natarajan — to become AIADMK chief and Tamil Nadu chief minister, superstar Rajinikanth has been mostly quiet so far. This has bolstered speculation that he may start a political party of his own.
Also read: After Bahubali 2, SS Rajamouli to cast Aamir Khan, Rajinikanth, Mohanlal in Mahabharata?
A couple of days ago, when it emerged that Rajinikanth had been asked by S Gurumurthy to launch his own political party, fellow superstar Amitabh Bachchan cautioned him against it. Bachchan was speaking from experience: He had tried his hand at politics, and even contested elections and won one from Allahabad on a Congress ticket in the 1980s. However, he had quit a mere three years later, calling it a cesspool.
It now remains to be seen whether Rajinikanth takes Bachchan's advice or decides to test political waters. In the latter case, here are the five things that will determine whether he succeeds as a politician or leaves the arena licking his wounds:
1. Not being blinded by the success of actors in politics in South India: Many an actor from South India has gone on to join politics and make a name for himself or herself. MG Ramachandran did it in Tamil Nadu when he broke off from the DMK to form what is now the AIADMK. J Jayalalithaa only took that legacy forward. Interestingly, even long-time DMK chief M Karunanidhi has a film-related background: He was a successful scriptwriter.
Also in Tamil Nadu is the Desiya Murpokku Dravida Kazhagam, or the DMDK, launched by Vijayakanth. And then there is the All India Latchiya Dravida Munnetra Kazhagam, launched by T Rajender. However, not all of them have been wildly successful, and Rajinikanth needs to be mindful of that.
2. Leadership capabilities: A huge fan base may have some potential for an actor who wants to turn into a politician, but that may not be the case with Rajinikanth. His fans have been fickle, and have made their displeasure known when he delivered duds like Baba and Lingaa. If as a politician Rajinikanth takes one small misstep, he may have to abandon his political career due to similar developments.
3. Choosing the right issues: Politics happens on issues and topics. And often the issue makes the leader. Look at Pawan Kalyan, who — despite the flop that was Sardaar Gabbar Singh — has managed to drum up quite a bit of support for his political venture by campaigning for special status for Andhra Pradesh and accusing political rivals of not taking the topic seriously enough.
4. Taking the right steps: This is often the decider in how much an actor progresses on the path of politics. Thus, where the likes of Amitabh Bachchan may have failed, Raj Babbar succeeded within the Congress and Shatrughan Sinha in the BJP. On the other hand, even though Chiranjeevi joined the Congress about a decade ago, he has now mostly distanced himself from the party as well as politics.
5. Cultivating the right political image: The image of a politician and an actor may overlap at times, but are vastly varied for the most part. For example, an actor can come back strongly after a flop — like Rajinikanth has done — but a flop show in elections can really make it difficult for a politician to bounce back. It will need a combination of two or more of the factors mentioned above for that to happen.