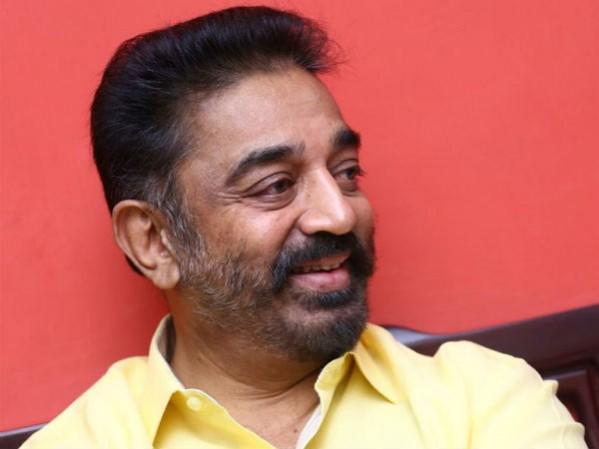 Kamal Haasan has requested agitators, who are demanding a permanent solution to the ban on Jallikattu, to stay calm although he is not happy with the cops manhandling them. His reaction came in the wake of protesters clashing with cops across Tamil Nadu.
"None can take away your rights. Pls. stay calm. The highest office in the country is watching & will talk in your favour soon. Maintain calm," Kamal Haasan tweeted. He has also pointed out that manhandling students' "passive resistance will not bear good results."
The protests demanding the uplifting of Jallikattu ban was kick-started on January 16. In no time, it caught the attention of youngsters and soon the agitation spread across the state. With celebrities standing by youths, it turned into a movement and became national news.
On the other hand, Rajinikanth has called for an end of the protests saying that some miscreants are trying to hijack the movement. Find the copy of his letter below:
The centre and state governments agreed upon passing an ordinance to organise Jallikattu after a gap of three years. But protesters were firm on their stand that the issue needs to be fixed with a permanent solution.
However, the situation started turning violent when police started clearing up protesters ahead of Republic Day. The issue is now getting a political colour and fringe elements are trying to use the situation to create law and order problems, say observers.
Nonetheless, the efforts of youths in carrying unprecedented protests have been praised by people. "People at long last are getting a taste of true democracy. Gone are the days of leaders. We need humble pathfinders & social reformers [sic]," Kamal Haasan wrote on Twitter.
The actor had also slammed People for the Ethical Treatment of Animals (PETA), which was one of the organisations to demand ban on the bull-taming sport. He wrote, "PETA go ban bull riding rodeos in Mr. Trump's U.S. You're not qualified to tackle our bulls. Empires have been made to quit India [sic].