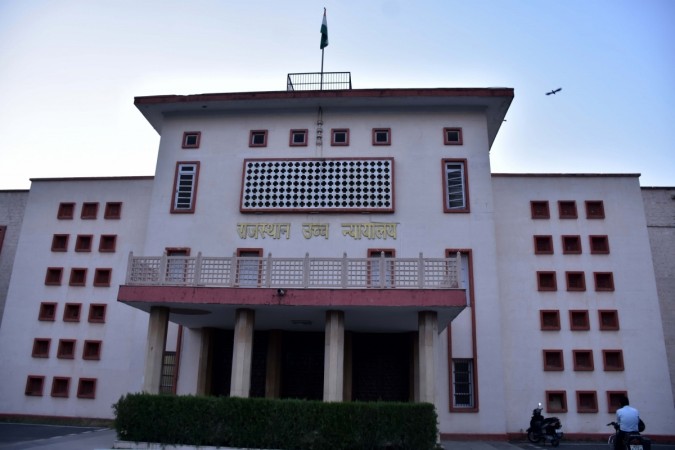 The Rajasthan High Court on Friday, December 15 said that "Any individual opting for religious conversion of ones' own choice, should inform the District Collector 30 days in advance."
Justice GK Vyas was referring to the amicus curiae report over alleged forced conversions happening in Rajasthan. Issuing fresh guidelines over religious conversions Vyas said, "If any particular organisation is found guilty (of forcing) for caste conversion, its licence will be cancelled."
It added that if the District Collector comes to know of any forcible conversion, they/he/she shall take appropriate action in accordance with law, so as to check the forcible conversion.
Furthermore the amicus curiae post investigation informed the HC to issue guidelines for conversions until a law is enacted by the government over religious conversions.
The amicus curiae-Payal/Aarifa's alleged conversion
On November 28 the HC in the state had appointed an amicus curiae after one Chirag Singhvi had filed a petition alleging that his sister Payal Sighvi alias Aarifa Modi was subjected to forced conversion— from Hinduism to Islam, and then was married to a Muslim man identified by Chirag as 23-year-old Faiez Modi.
Chirag also said, "Nowadays the members of the minority community (are) targeting the girls of aged 16-17 years of Hindu and Jain community..."
However, Payal has a different story to tell. Senior advocate Mahesh Bora had appeared in the HC earlier on behalf of Aarifa and appealed that Payal and Faiez were known to each other since a decade, before getting married.
Bora highlighted that after Aarifa married Faiez in April this year, she continued to live with her parents. The statements by the individuals in this case got even worse after the parents of Aarifa/Payal said that she was missing since October 25.
Payal/Aarifa: Kin are harrasing me and my husband
According to the Indian Express report, on the same day Aarifa filed a complaint against her kin under wrongful restraint, criminal intimidation and other IPC sections, before an ACJM (Additional Chief Judicial Magistrate) court, saying that she got married to Faiez "as per her free will" but "my father and brothers are harassing me and my husband continuously."
However, the high court citing articles 25 and 26 had ruled, "It is the duty of the court under Article 226 of the Constitution of India to protect the fundamental rights of the citizen of every religion."
This case is similar to Akhila Asokan in Kerala who is better known as Hadiya after she converted to Islam in 2016. The 25-year-old Hadiya is at the centre of the love jihad controversy and has been placed back to her college under the college dean G Kannan, who is the local guardian of Haidya, after the apex court on November 27 handed him the responsibility.