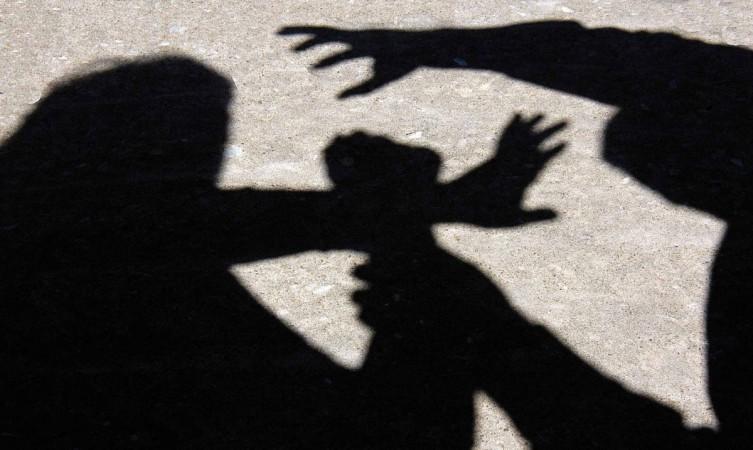 A BJP minister's son in Rajasthan stoked political controversy after a video of him thrashing a youth for not letting his car pass on a road surfaced on the social media. The 30-second-long video, which was captured by a CCTV camera, has gone viral on social media.
Here's what had happened
Though the road rage incident took place on June 1, the news made headlines last week. In the video, the accused, Rajveer, who is the son of junior Panchayati Raj Minister Dhan Singh Rawat, is seen travelling with a few other men in a white Jeep in Vidyut colony of Banswara district.
The Jeep was behind the car of the victim, Prerak.
Rajveer suddenly stopped his vehicle in the middle of the busy road and blocked the way of Prerak, who had reportedly failed to let his Jeep pass. In the video, Rajveer can be seen storming out of his Jeep, walking up to the youth, dragging him out of his car and slapping him.
The other men also got down from the Jeep and thrashed the victim. They also damaged his car.
No complaint filed
The police have said that neither the victim nor his family members have approached them regarding the assault by the BJP minister's son.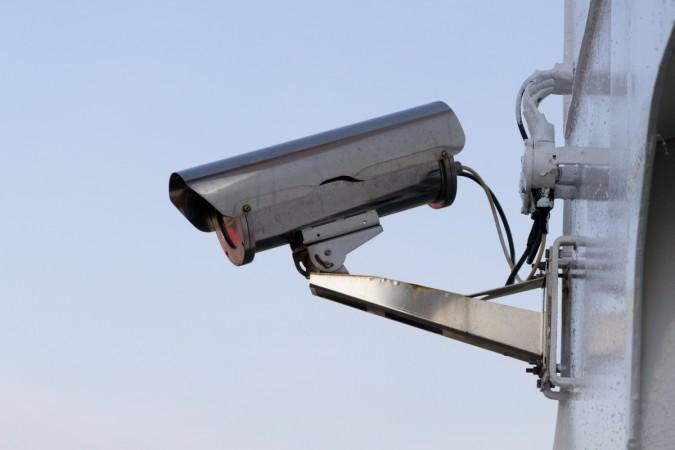 "They had a scuffle but no FIR was lodged as the two sides came to a settlement. An officer was sent to the victim's family but they refused to file a complaint," New Indian Express quoted Banswara SP Kalu Ram Rawat as saying.
It is being said that the victim's family is not at all keen on filing an assault charge against a minister's son.
"The victim was pressurised as his father is a government employee. The police can register a complaint under IPC section 323 (voluntarily hurting someone), 447 (criminal trespass) and other sections but the police are also not acting under political pressure," added a retired police officer of the district, reported Hindustan Times
The worst part of the incident is that Dhan Singh Rawat has defended his son's act.
It is a matter related to children. We should not get involved in their matter. If there was a scuffle, it was wrong but we should not make mountain out of a molehill: Banswara BJP MLA Dhan Singh Rawat on his son Raja thrashing a man for not letting his car overtake #Rajasthan pic.twitter.com/670MauXkOr

— ANI (@ANI) July 2, 2018
Political blame game begins
However, after the clip went viral, Congress, the prime opposition party in the state lashed out at the BJP and condemned the high-handedness.
"It shows that in BJP government, powerful people are free to misuse power and make a mockery of law and order. If no action is taken, the Congress will launch an agitation against all such acts," Rajasthan Pradesh Congress Committee president Sachin Pilot said in a press release.
Naturally, Congress' remark did not go down well with the BJP and it counterattacked the Rahul Gandhi-led party.
"When there is no complaint, how can the matter be investigated and how can police take any action. Congress has a habit of throwing useless allegations on the BJP," BJP's media Spokesperson Anand Sharma said, reported NIE.
It is being speculated that such allegations might cause harm to BJP's reputation in the state, which is slated to go into Assembly polls in 2018.
Here's the video of the Rajveer thrashing Prerak
#WATCH: Banswara BJP MLA Dhan Singh Rawat's son Raja, thrash a man after he (man) allegedly did not let his (Raja's) vehicle pass in Banswara's Vidyut Colony. He overtakes the man's car, blocks the way & thrashes him. (CCTV Footage of June 1, 2018) #Rajasthan pic.twitter.com/s6p39KvFEg

— ANI (@ANI) June 30, 2018
The Rocky Yadav road rage case
However, this is not the first time that a minister's son has assaulted a common man in a road rage incident or has displayed high-handedness.
On May 7, 2016, when 19-year-old Aditya Sachdeva was driving his Maruti Swift on a road linking Gaya and Bodh Gaya in Bihar, he overtook Rocky Yadav's car. This angered Yadav, the son of suspended Janata Dal-United MLC Manorama Devi, a politician who used to work with Bihar Chief Minister Nitish Kumar. He stopped Sachdeva's car, thrashed him and dragged him out of the car before shooting him dead.
In August 2017, the Gaya District Court pronounced Yadav guilty and sentenced him to life imprisonment.