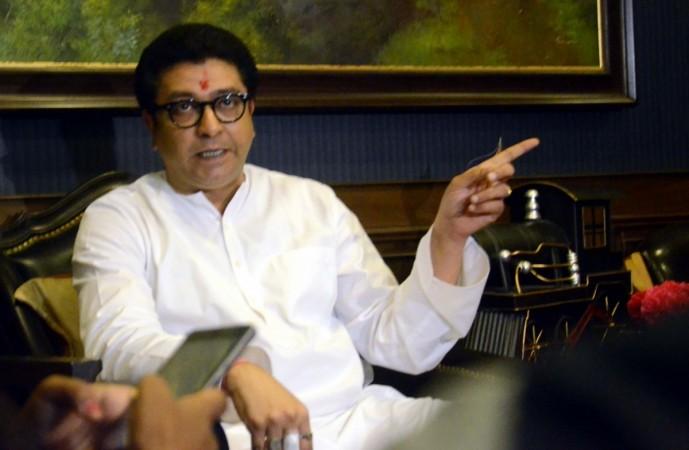 Maharashtra Navnirman Sena (MNS) founder and chief Raj Thackeray on Thursday spewed venom at filmmaker Mukesh Bhatt after he met Union Home Minister Rajnath Singh earlier in the day. Bhatt, Film and Television Producers Guild of India president, raised the issues of threats to Karan Johar and violence to stall the release of his upcoming film Ae Dil Hai Mushkil (ADHM), which is scheduled for release on October 28.
Speaking about Bhatt, Thackeray took to Twitter to point out that the filmmaker has made a lot of money promoting sleaze in his films, and even given great screen time to characters who were murderers and gangsters, but was not for supporting martyrs. Thackeray's party has already threatened his brother Mahesh Bhatt, warning him and Johar against using Pakistani artistes in their films.
Thackeray on Thursday wrote on Twitter: "Mukesh Bhatt Earned A Lot By Vulgarity In Cinemas Promoted Murderer Gangsters,Not A Word For Our Martyrs Now Trying To Supress The COMMONS [sic]."
His arrow of accusation was pointed at films produced by Mukesh Bhatt, like Zeher and Kalyug - which released in 2005 and had a high degree of what was then considered bold content. In fact, Kalyug actually dealt with the illegal pornography industry in India, where a leaked MMS clip could go viral and ruin the lives of the people in them.
Thackeray was also pointing to 2006 film Gangster, which told the story of a dreaded underworld don looking to turn over a new leaf.
The whole problem started with Pakistani artistes being driven out of India by protests and threat of physical harm by MNS and its film wing in the aftermath of the Uri terror attack — in which 19 Indian Army jawans were killed. Subsequently, the Indian Motion Picture Producers Association also temporarily banned Pakistani artistes in Indian productions.
Since then, MNS has stepped up protests against films starring Pakistani artistes, the primary among which is ADHM. The right-wing party has also threatened violence against theatres which screen ADHM. Mumbai Police have assured security over request by Bhatt and Johar.
Johar has now said that he would not take any Pakistani artistes in his films, but even that has not stopped protests against him and his film.