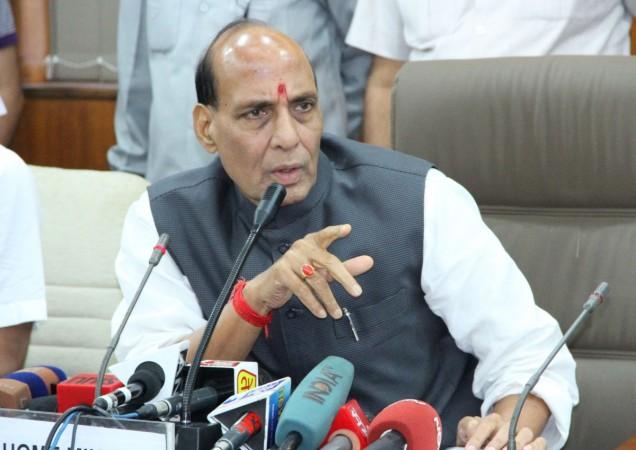 Producers Guild president Mukhesh Bhatt and Dharma Productions' Apporva Mehta met the Union Home Minister Rajnath Singh on Thursday, to ensure a smooth release of upcoming film Ae Dil Hai Mushkil.
Bhatt after meeting the Union minister said that Singh has assured a safe Diwali release of the film and has promised that the film will be released without any violence.
Johar's Ae Dil Hai Mushkil has been embroiled in controversy over the past few weeks because of Pakistani actor Fawad Khan being featured in the film. After the Uri attack in Jammu and Kashmir by Pakistani terrorists, which killed 19 Indian soldiers, there is a wave of nationalism across the country. Several nationalist groups have protested against the film and the Maharashta Navnirman Sena (MNS) has said that it will not let any film featuring Pakistani actors to be released in India.
An organisation of single-screen theatres in India has also joined the protest stating that it will not screen the film, which is slated for a Diwali release.The protesters are of the opinion that featuring Pakistani artistes in Indian productions is an anti-national act.
After the vehement protests, Johar had released a public statement saying that he will not feature any Pakistani artists in the future and that when Ae Dil Hai Mushkil was made, the bilateral relations between India and Pakistan were normal.
Considering the threat from MNS, police have released an online help number for movie theatres. MNS has warned the film theatres with vandalism and has asked them not to screen the film. The special helpline was formulated following a meeting between film producers and top cops in Mumbai on Tuesday.
Maharashta chief minister has said that everyone has a right to protest, but has also assured that strict action will be taken against all those who resort to vandalism and break the law. At least 12 MNS workers were reportedly taken into custody on Wednesday after warning Metro Theatre not to release the film.