Congress vice-president Rahul Gandhi's address and interaction on 'India at 70' at the University of California in Berkeley, US, was not a comedy as usual. The leader did not goof up during his speech, did not take anybody's name while presenting his points and counterpoints and also indulged in self-criticism. These are healthy signs as far India's main Opposition party is concerned.
Rahul Gandhi's task, one would say, has eased a bit after almost three-and-half years of the Narendra Modi era. In India, the Opposition mostly gains on negative verdict against the establishment and although Prime Minister Modi still stands tall as the most popular leader of the country, one cannot also deny the fact that things on the ground have also started making a considerable section of Indians disillusioned – whether it is over demonetisation, cow vigilantism and mindless lynching of minorities and Dalits or the ruckus over the Gurmeet Ram Rahim Singh case or killing of free thinkers.
In some of these cases, the Modi government has been directly responsible while in others, elements loyal to this government have effected the menacing politics. PM Modi's silence or the fact that he follows certain hate-mongers on Twitter or his party's awful record in administration in Haryana in the wake of Ram Rahim's conviction leading to loss of human lives have started to give birth to a suspicion about the architects of what the ruling regime is calling a "New India".
If corruption undid MMS, hate politics could derail Modi
And herein is Rahul Gandhi's opportunity. If corruption and a weak prime minister in Manmohan Singh had undone the previous UPA government led by the Congress, the majoritarian atrocity has the potential to derail the current NDA government as well. If Singh was accused of not speaking out against the corrupt in his own government, Modi is doing it no better by remaining silent against over-zealous people who are busy indulging in excesses and harm their own government. Rahul Gandhi and his advisors need to fill in the shoes that Modi wore in the run-up to the 2014 Lok Sabha elections now if they aspire to at least take the fight to the opponents' camp in the 2019 elections, if not win it.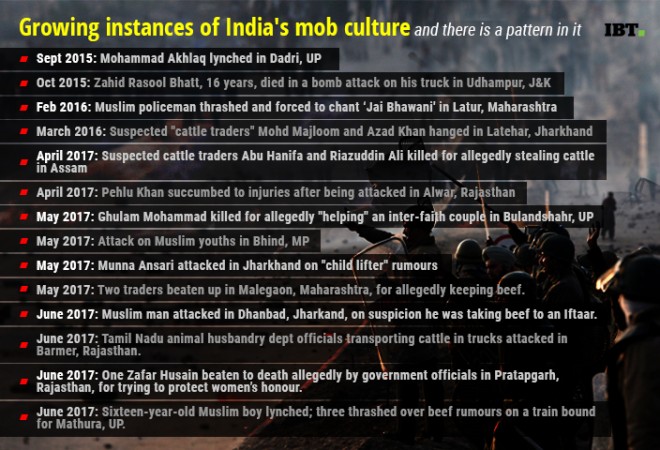 It is true that Modi was much better prepared as the PM candidate in 2014. With three consecutive wins in Gujarat under his belt and a lot of experience as an administrator of a developed state, Modi knew where to begin the battle and how to win it. His tech-savvy brigade made it easier. In case of Rahul Gandhi, he has no administrative experience till date and his public image has received a severe beating.
Yet, if the Congress is decided that it has no other feasible option but to stick to the dynastic succession, Rahul Gandhi should take up the baton at once and face Modi head on. There is really no point for the man and his party to go on playing the game of procrastination either because of uncertainty or low self-confidence or fear. The 47-year-old gave an indication at the Berkeley session that he is ready to lead the party in the role of the executive. That's a positive and it is time to urgently back the words with action. That is something the Congress has been lacking for a long time now.
Every crisis is an opportunity and Rahul Gandhi should know it by heart now. If the Modi government cannot really rein in the right-wing atrocities and generate as many jobs as it had promised, the possibility of the return of the 2004 scenario will not be completely unlikely. The BJP's growing clout across the country and the Congress's diminishing presence federally also add more to Modi's baggage than Rahul and the latter should be targeting BJP's pan-Indian performance as well while chalking out its plan to deal with Modi.
Rahul also made a candid point that a sense of arrogance had crept into his party's ranks and its style of conversation had stopped, paving the way for its downfall. If he is convinced that something like that had indeed happened, then course corrections should have happened fast.
The Congress vice-president's visions presented at Berkeley were not out of sync with the reality. True, his politically incorrect reply to the jibe over dynastic politics did not go down well with many but even then, the worsening ground reality in Modified India makes Rahul Gandhi's reply on dynastic functioning less significant.
The real issue that confronts India today is the alarming growth of intolerance and if it is not checked soon, Rahul Gandhi's personal traits would not matter much. In 2004, Atal Behari Vajpayee was a far bigger a leader than Sonia Gandhi who was neither politically nor electorally an achiever of any sort at that point of time. Yet, the elections had produced shocking results, just as it was the case in 1977 when the mighty Indira Gandhi had lost power.
Politics in India is a game of uncertainty. So far, Modi has looked unstoppable but if there is no real course correction on his behalf apart from the mere lip service on issues of importance, one cannot really write Rahul Gandhi off.