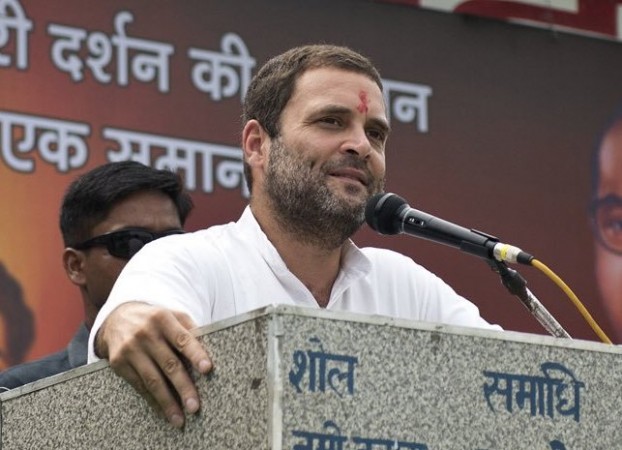 Congress vice-president Rahul Gandhi said on Wednesday that he had information on Prime Minister Narendra Modi being personally involved in corruption, but stopped short of elaborating on what those allegations were. He was speaking following the adjournment of Lok Sabha for the day.
The Congress in general and Rahul Gandhi in particular have been trying to say that the Central government and Modi himself are not allowing a debate in Parliament. However, even as both the BJP and the Congress prepared to debate on demonetisation in Parliament, the Congress chose to rake up the issue of Kiren Rijiju's alleged involvement in a hydro-power project scam, thereby derailing the demonetisation agenda.
What Rahul Gandhi said
The Congress vice-president said on Wednesday that he had "personal information" regarding Modi, which he was looking to present in the Lok Sabha. And like earlier, he claimed that the Central government was not allowing him to speak in Parliament.
He said he was not being allowed to speak because "the prime minister is terrified with the information we have with us." He added: "It is personal corruption of the prime minister that we have detailed information on." He also said: "Let us talk in the Lok Sabha, and we will show everything."
He later posted from his official Twitter handle: "The prime minister should stop making excuses and come to Parliament. Then, let the people decide who is speaking the truth — the Opposition or the prime minister."
Why he did not reveal the details
Addressing mediapersons after the adjournment of the Lok Sabha, Rahul Gandhi said he wanted to present the information in the Lower House of Parliament because he was an elected member of the Lok Sabha, and the people of Amethi chose him as their representative.
Then again, it is still a mystery why Rahul Gandhi has chosen to keep the information to himself and not lodged an official complaint with the relevant authorities in this regard.
Watch Rahul Gandhi's address here: