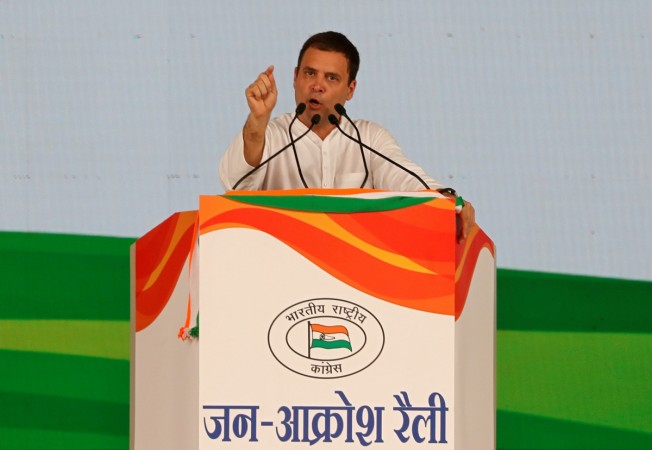 Congress president Rahul Gandhi says the reason behind lynching in India is the anger and frustration felt by the people arising out of unemployment and destruction of businesses due to demonetisation and the poor implementation of GST.
Speaking in Hamburg, Germany, Rahul gave the example of rise of ISIS to warn that a similar situation can arise at home if people are not made part of the development process.
"It is dangerous to exclude people. If you don't give them a vision and hope, someone else will and that's the risk of excluding a large number of people from the development process," Rahul said, accusing the Centre of excluding Dalits, tribals and other minorities from the development process.
Rahul said the world is going through a lot of transformation and the vulnerable sections of the society need to be protected but in India the implementation of demonetisation and GST hit the informal economy hard leading to small businesses struggling and some even closing down, causing a lot of anger leading to lynching incidents.
"The BJP government doesn't want poor farmers, lower caste people, tribals and minorities to get the same benefits as the privileged class," he alleged.
Rahul claimed that the BJP has also started demolishing the support structures put in place to help a certain group of people. He said demonetisation destroyed cash flow of small and medium businesses and this made millions jobless.
"This was followed by the badly conceptualised and implemented GST which further complicated the lives of those affected by demonetisation," Rahul said.
"People who lost their jobs were forced to go back to their villages and there was a lot of anger because of these three developments. That's what you get to read in the papers. When you hear about lynchings when you hear about attacks on minorities or Dalits, that's the reason for it," he said.