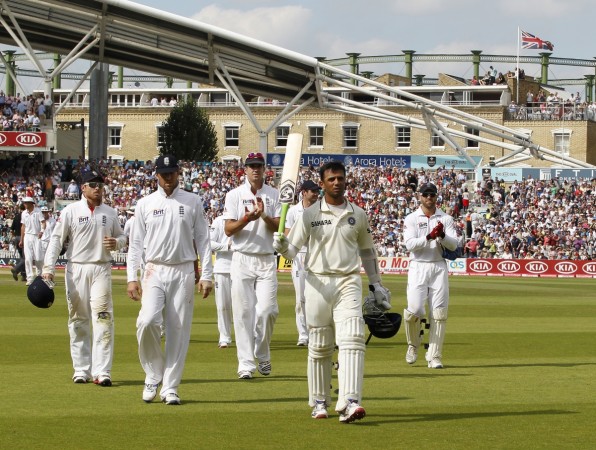 By calling it quits in March 2012, Rahul Dravid became the first among India's finest modern-day Test batsmen -- a list that also includes Sachin Tendulkar and VVS Laxman -- to end his international career.
Dravid scored only 116 runs from three matches -- all Down Under -- in his final year of international cricket, but he still looked the only batsman who seemed dependable on overseas conditions, especially when an MS Dhoni-led side was getting thrashed by England and Australia in 2011 and 2012.
The then 39-year-old, while announcing his retirement in Bengaluru, said it was a well-thought out decision and that it was not an outcome of the failures in Australia.
As it turns out, Dravid had delayed his retirement. The Bengalurean himself revealed he wanted to hang up his boots after the end of India's 2011 tour to England and had even wanted his wife and kids to be there with him.
However, his personal good run in what was one of India's most humiliating whitewashes in England had forced him to change his decision on retirement.
Notably, India lost all four Test matches on the tour by huge margins (196 runs, 319 runs, innings and 242 runs, innings and 8 runs), but the ever-consistent one-drop hit 461 runs, including three tons, at 76.83.
'Didn't want to be burden on the team'
"For the last year of my career, I kind of was [thinking about retirement]. You come to your stage in your career where you kind of start thinking about this, but it is natural because it's the fag end of your career," Dravid said at Go Sports Athletes' Conclave 2017 on Friday, December 15 in Bengaluru.
He added: "Your performances also dictate that to a large extent. I didn't want to be someone who was a burden on the team, someone whose performance didn't justify his place and was being carried along."
Also read: Dravid reveals how he overcame bad form, Steve Waugh sledge to create history in Kolkata Test of 2001
"When I went to England in 2011, if had not had a good tour, I would have quit. That England tour would have been my last series. I had made up mind. Vijeta [wife] and kids were going to come there."
"But as luck would have it, I ended up scoring three centuries and then with the tour of Australia coming six months later, I just felt the time was not right to quit then."
"Six months to go for a difficult tour of Australia. I said 'If I am the guy who is doing well, then I need to be there for the team.' But then, once Australia happened, we lost and I felt it was time for the young generation to take over."
'I wasn't a standout player'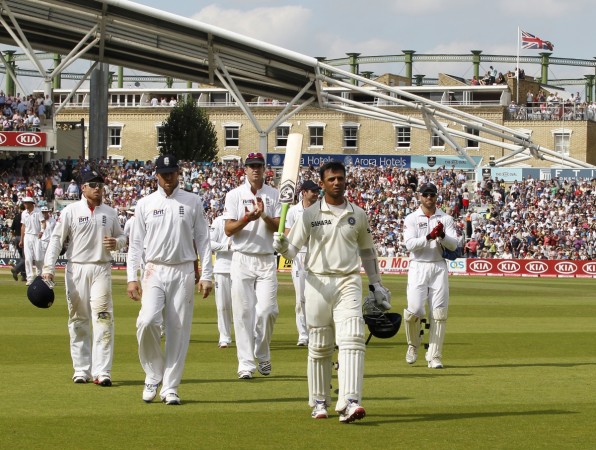 Dravid played 164 Tests, 344 ODIs and a T20I for India during his 16-year-long international cricket. He amassed 13, 288 runs at 52.31 in the longest format of the game and 10,899 runs at 39.16 in the 50-over format.
The 44-year-old said he wants to be remembered as someone "who did the best with his abilities". Unlike the Tendulkars and the Laxmans, Dravid lacked natural flair but made up for it by working hard.
"I would like to be remembered as someone who did the best with his abilities. A lot of people who'd seen me as a youngster have told me 'Rahul, I never thought you'd be able to score 13,000 Test runs or 10,000 ODI runs.' I wasn't a standout player. Like, if you saw a Tendulkar, you'd know he'd become a great player. Not with me," Dravid said.
"But I actually liked it. It was a backhanded compliment. I was someone who maximised my potential."