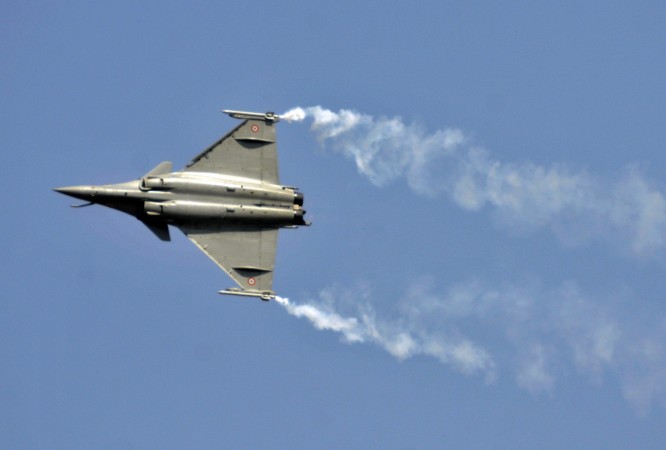 Rafale fighter jets may come to India earlier than expected, Defence Minister Manohar Parrikar said on Sunday. The minister said the country could receive the fighter jets earlier than the agreed-upon three years time frame.
"As per terms of the deal it is 36 months (during which the delivery has to start), but it may come slightly earlier. We have requested them to (deliver it) as fast as possible," Parrikar was quoted as saying by Press Trust of India.
On September 23, India signed a deal with France to buy 36 Dassault Rafale jets for Rs 59,000 crore (about Euro 7.8 billion). The jets, which are equipped with the latest missile technology and weapon system, houses multiple India-specific modifications that would give the Indian Air Force an edge over neighbouring country Pakistan.
The deal is expected to be completed in 66 months from the time the deal was inked.
Indian Defence Minister Manohar Parrikar and French Defence Minister Jean Yves Le Drian signed the historic deal in New Delhi about nine days ago.
The deal includes state-of-the-art Meteor missile, which is an advanced, beyond-visual-range air-to-air missile (BVRAAM) with a range of 150km, SCALP missiles, which are air-launched cruise missiles with a range of over 300km, and MICA air-to-air missiles.
It took 17 months of negotiations for the deal to be finalised, after Prime Minister Narendra Modi announced India's intention to buy 36 Rafale jets directly from France in a government-to-government deal in April 2015.