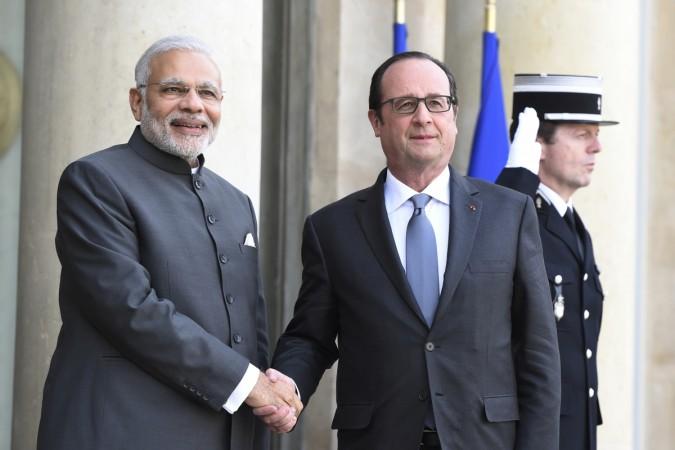 After former French president Francoise Hollande dropped a bombshell on Friday by claiming that Indian government proposed the name of Anil Ambani-owned Reliance Defence as its partner in the Rs 59,000 crore Rafale fighter aircraft deal, the French government has clarified that French companies have full freedom to select any Indian company they want.
"In accordance with India's acquisition procedure, French companies have the full freedom to choose the Indian partner companies that they consider to be the most relevant, then present for the Indian government's approval the offsets projects that they wish to execute in India with these local partners so as to fulfil their obligations in this regard. Our role was only limited to ensuring the quality and timely delivery of the planes," says the official statement of the French government.
The statement comes after Hollande was quoted by 'Mediapart', a French language publication, as saying that Indian government proposed Reliance's name and the French government had no choice but to accept the interlocutor given to them.
When asked who selected Anil Ambani's firm and why, Hollande said his government had no say in the matter.
Dassualt Aviation, the manufacturers of Rafale, selected Reliance Defence as a partner to fulfil offset obligations of the contract though the government has all along being saying that it had no role in selecting a partner for Dassault.
As part of offset clause, Dassault will ensure that business worth around Rs 30,000 crore is generated for the Indian defence industry. Dassault will partner Reliance Defence, which will manufacture aerospace components.
Dassault in a statement said it partnered with Reliance in accordance with the 'Make in India' policy.
"We have created a joint venture Dassault Reliance Aerospace Ltd in February 2017 and built a plant in Nagpur for manufacturing parts of Rafale and Falcon aircraft," Dassault said in a statement.
The Congress is alleging that there have been massive irregularities in the deal, as the government was acquiring the planes at per unit price of Rs 1,670 crore compared to Rs 526 crore when UPA government was negotiating the procurement of 126 Rafale fighter aircraft.
The opposition also say that Anil Ambani set up Reliance Defence just 12 days before the signing of the Rafale deal on April 10, 2015 and that the government was benefitting Ambani as Reliance had set up a joint venture with Dassault.
Congress is also pressing the government for answers as to why the public sector aircraft manufacturer Hindustan Aeronautics Limited was not involved with the manufacture of the Rafale after it was the frontrunner to make the planes during the deal finalised by the UPA.