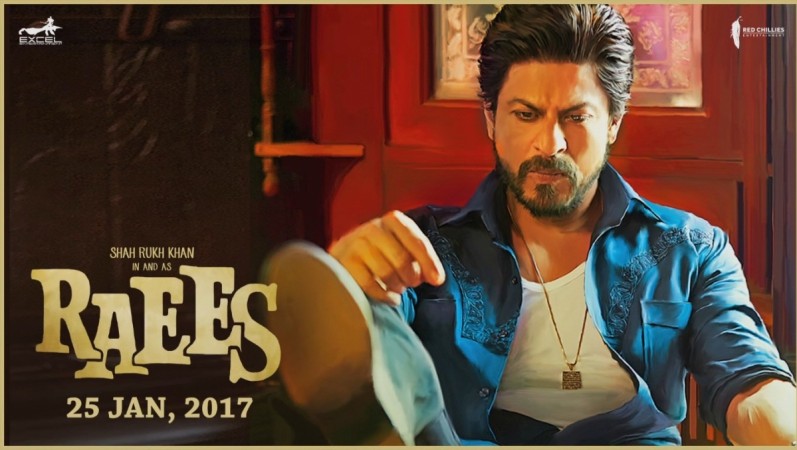 Raees is yet to release and Shah Rukh Khan has already left behind Salman Khan and Aamir Khan. Shah Rukh, who first came from Delhi to Mumbai on a train, is now going to the capital city on a train, making him the first Khan to promote the film in a unique way.
Also Read: Fans will love both Shah Rukh's Raees and Hrithik's Kaabil, says Narendra Jha
This time the makers of Raees and the lead actor Shah Rukh will ditch the flight and embark on a train journey to visit Delhi, according to reports. "The team is in the process of packing their luggage and assuring that the trip is going to be an ideal combination of work and play," IANS quoted a source in the know of developments, as saying.
Raees, which is based in Gujarat, will focus on the way alcohol industry collapsed and how several illegal activities were shut down after that. In the movie, Shah Rukh's character is earthy and rooted and it is connected with the train as a mode of transport.
Shah Rukh will "Get on the Train Baby" with producer Ritesh Sidhwani and director Rahul Dholakia on Monday, January 23. He will board the train from Bombay Central station on Monday evening.
"The train is an August Kranti which will leave from Bombay Central at evening 5 pm and reach Hazrat Nizamuddin at 10.55 am next morning. The train has several stopovers like Andheri, Borivili, Wapi, Walsad, Surat, Baruch, Baroda, Ratlam, Kota, Savai Modhopur and Mathura," the source added.
So, here is your chance to meet none other than Shah Rukh and make him your next travel partner.
Raees starring Shah Rukh in the titular role is directed by Dholakia. The film also features Nawazuddin Siddiqui, Narendra Jha and Pakistani actress Mahira Khan.