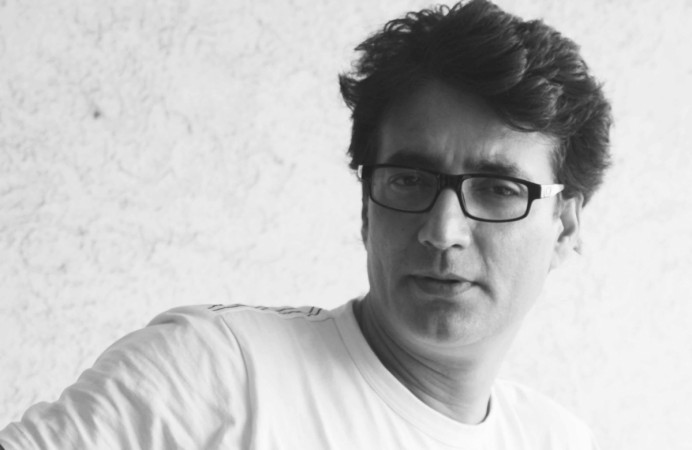 Actor Narendra Jha, who has acted in Bollywood films like Raees, Kaabil and Haider among others, died of heart attack. He was 55.
Here are the excerpts from the interview, which was taken in 2017 during the release of Raees.
It took actor Narendra Jha almost two decades to make a mark in Bollywood and now he is unstoppable. After making his presence felt with a strong performance in Shahid Kapoor-starrer Haider in 2014, he is now ready for January 25's two big releases – Raees and Kaabil.
Also Read: Raees advance booking opens on a good note
Jha plays an important role in Shah Rukh Khan's Raees and Hrithik Roshan's Kaabil. In Raees, he plays the role of a don, who helps Shah Rukh, while in Kaabil he plays the role of a cop. In an exclusive chat with International Business Times, India, Jha opened up about his equation with SRK and Hrithik and the big clash at the box office.
Here are the excerpts from the interview:
International Business Times: Before making it big in films, you did many television shows. Where do you think life is more difficult?
Narendra Jha: First of all, I have not made it big in films, not yet. Secondly, life is as difficult as you make it out to be. I made mine simple, be it in films or television.
IBT: Haider got you more limelight. How did you bag the movie? Do you think Vishal Bhardwaj does not believe in making commercially successful films or is he just interested in making award-winning films?
Jha: I got Haider through an audition. After watching my audition Vishal ji asked me, 'where were you? Why don't you do mainstream cinema?' and the rest is history. And for the second part, I think only Vishalji can answer that.
IBT: You are part of Raees and Kaabil both; now how do you see both clashing at BO and your bet on which will fare better.
Jha: As I see things, there is no clash. Shah Rukh Khan and Hrithik Roshan both have a massive fan following and their fans are going to watch the film irrespective of anything. I think they are going to love both the films. No one can anyone really tell which film would do better.
IBT: Kaabil is your second outing with Hrithik Roshan after Mohenjo Daro. Did you expect the historic saga (Mohenjo Daro) to meet the fate it did?
Jha: No, I did not. I expected Mohenjo Daro to do well at the box office. I would not do a film that I know will not do well at the box office.
IBT: Who is a better co-star - Shah Rukh Khan or Hrithik Roshan?
Jha: I loved working with both, Shah Rukh Khan and Hrithik Roshan.
IBT: You have a few interesting projects lined up for next year. Tell us about those.
Jha: My forthcoming films are 2016 The End, directed by Jaideep Chopra, My Father Iqbal and Veeram.