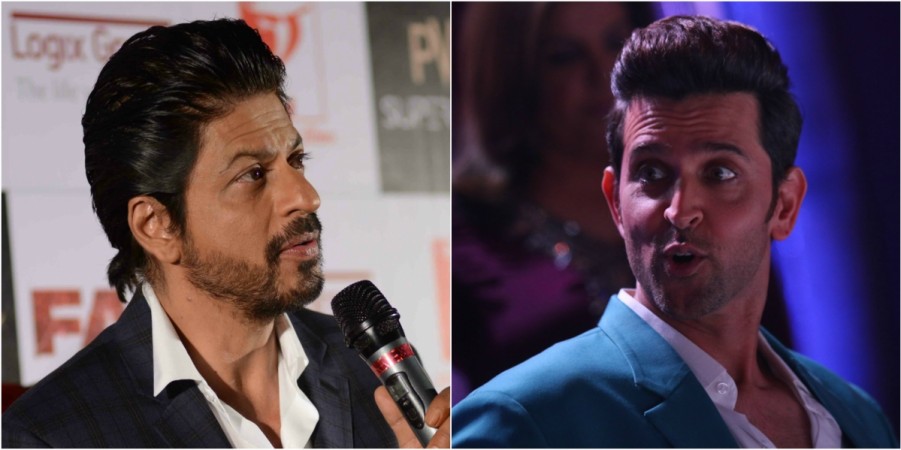 One of Bollywood's biggest clashes, Raees vs Kaabil, is set to hit the screens on January 25. Producer Rakesh Roshan has expressed his disappointment many times, and now, Shah Rukh Khan has also responded to it.
Also read: Shah Rukh Khan's Raees to release its original soundtrack
In an interview with DNA, SRK was asked if the clash had been avoided, would it have been better for the industry. The superstar replied: "For individual films, yes! But as far as business of that period is concerned, it will be the same business. The total cumulative amount will remain the same. I don't think it's bad for the industry at all. It's rather nice for the viewers, they have choices."
However, Shah Rukh agreed on the fact that two big films releasing on the same day will affect their box office collection. It will not be same as they could have earned high if it was a solo release. He further explained that the makers of Raees had the difficulty to find any date.
"But there's no other date, yaar! I have tried my best to shift it around. We were initially supposed to come on Eid in June, then I tried to get it in September-October, but Ae Dil and Shivaay were coming. Then I tried to come on December 9, but Befikre was coming. In between, I had Dear Zindagi, too. So unfortunately because of the delay and my injury, it is what it is now. Otherwise, even if we had come on Eid, it would have still clashed with Sultan," SRK told DNA.
According to King Khan, if the number of theatres increases, then releasing two films on the same day will not affect the box office collection. Earlier, Hrithik Roshan's father and Kaabil producer Rakesh Roshan did not hide his displeasure over the release of Raees. "What is baffling is that SRK, Farhan and Ritesh came to meet me twice to discuss the release date and I explained to them that the box office window open to us collectively is approximately Rs 300 crore. They agreed, then went and announced that they are coming on the Republic Day Weekend of 2017," Rakesh told Mumbai Mirror.