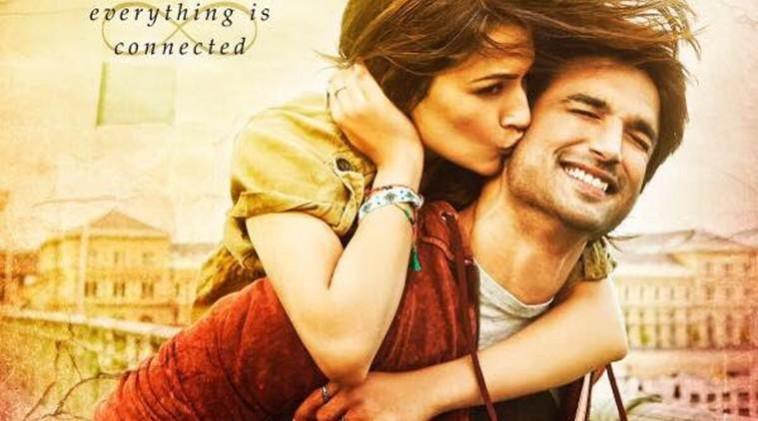 Raabta, starring Sushant Singh Rajput and Kriti Sanon, which is set to release on Friday, June 9, has received mixed reviews from Bollywood critics and celebrities.
While many celebs are lauding the amazing story and terrific performance by Sushant, on the contrary, a certain section of critics aren't impressed with the tale as they felt that the story is a tried-and-tested-formula. They claimed that Bollywood movie based on re-incarnation seldom manages to connect with audience. Some portions of the film were also unintentionally funny.
Box office prediction: Sushant-Kriti's Raabta to earn more than Rajkummar-Shruti's Behen Hogi Teri on day 1
Deepika Padukone's special number is, however, a major highlight of the film. Jim Sarbh, who played the negative role in Neerja, failed to fit into his role as the villain in Raabta.
The movie is about the larger than life love story of Sushant and Kriti's characters, Shiv and Saira, respectively, and it revolves around the theme of re-incarnation.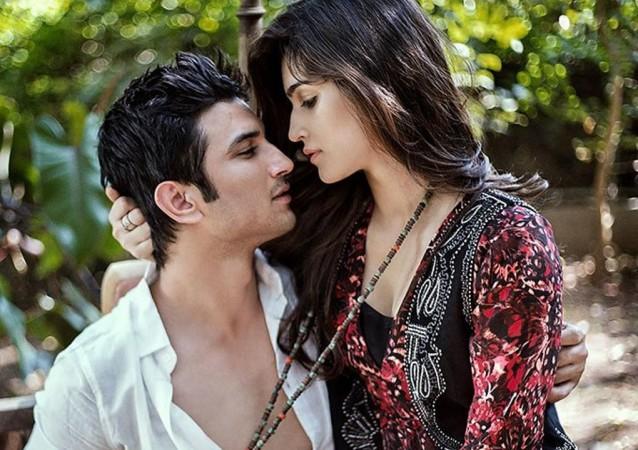 This is for the first time that Sushant and Kriti will be seen romancing each other on screen. The movie has also gained a lot of attention because of the actors' dating reports, which kept fans eagerly waiting for the film to catch the their amazing on-screen chemistry.
The trailer of Raabta had, however, failed to impress the viewers, who found it similar to Harshvardhan Kapoor's Mirzya and Magadheera, both revolved around the theme of re-incarnation.
Co-produced by Maddock films and T-Series, Raabta marks the directorial debut of producer Dinesh Vijan.
Stay tuned for Raabta review by critics:
Manjusha Radhakrishnan of Gulf News said: "The first half of the film is as old as the hills, but what makes it work is the crackling chemistry between the lead pair. The climax — which sees the lovers save the day — is unintentionally funny, but the last scene puts a smile on your face. All that drama also makes you wonder how an unhinged man is allowed to flourish without any fear of authorities. Watch this if you are in the mood for a cute romance that is at fantasy flight risk."
Manju Ramanan of Masala.com said: "Raabta has all the right ingredients of a 'much seen' Bollywood film – the abs, the legs, the looks, the songs, the locations, a solo dance number ( I refuse to call it an 'item number') with Deepika Padukone and the reincarnation story. It is a Sushant Singh film all the way and all those who like him will find it endearing and fun. For the rest, it is a chance you might want to take."
Raja Sen of NDTV said: "(Sushant Singh) Rajput, a fine actor, tries far too hard to play the boyish cad, behaving like a Ranveer Singh fan hopped up on sugar. He oscillates inconsistently between his broken Punjabi-English and regular English, but his energy just about sees him through. (Kriti) Sanon performs more consistently and has remarkably assured body language, but the past-life dialogues are too much for her to shoulder. By the time Deepika Padukone brings her almighty legs to the screen in an attempt to resurrect the film with a jig, all is already lost. Do not watch Raabta, unless you already suffered through it in a past life."
Arnab Banerjee of Deccan Chronicle said: "The film doesn't have the requisite mystery associated with the genre and the screenplay co-written by Siddharth-Garima neither reaches the great heights claimed through its promotional schemes nor the promise of its interesting premise, nor is it a groundbreaking reincarnation drama. Though well executed and photographed, it's too implausible and takes too many liberties with the meaning of the term "reincarnation", making it into a gross literal reality. At best, it merely pretends at some great gravitas but never gets past being only moderate entertainment."
Sonil Dedhia of Mid-Day said: "'Raabta' is a good attempt, but given a few minor irritants, an emotional connect is hard to come by. Ironic, considering 'Raabta' in Urdu means connection. The biggest issue is how detached the two worlds are. With the audience being pulled in different directions, the mismatch can only prove detrimental to the film."
Nihit Bhave of the Times of India said: "As much as you can force influences into a love story, you can't force love itself. Neither with good-looking actors flirting with chocolates and flowers. Nor with an ambitious flashback that adds years as opposed to maturity to the plot. But Raabta relies on this kind of forced love rather than the force of love.
Sushant Singh Rajput is a fine actor but lacks the casual charm required to make the self-important Shiv lovable. Kriti Sanon surprises. She looks good and seems to have honed her acting skills."
Rohit Vats of Hindustan Times said: "Raabta lacks the finesse required to pull off a theme like this, but it is definitely good to look at. From Budapest to colour blasts during flashback scenes, it features some captivating moments. Sadly that doesn't seem enough. (Sushant Singh) Rajput and (Jim) Sarbh try despite striking loopholes in the screenplay, and that saves Raabta to a good extent. Poor writing is Raabta's nemesis provided you don't want to settle for a 'being there' done that' kind of a story."