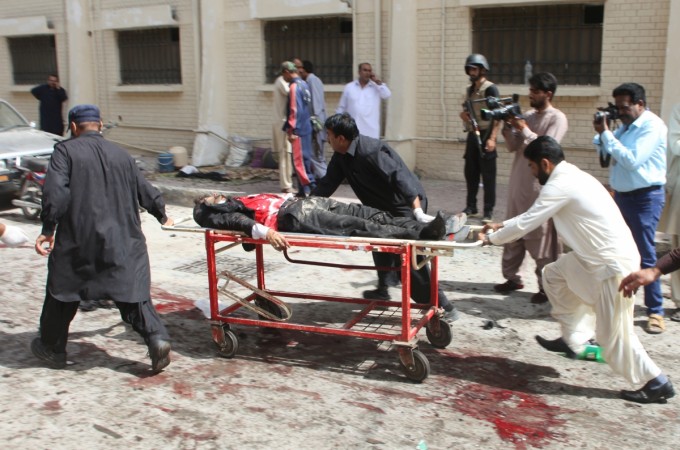 A terror attack in a hospital in the restive Balochistan province of Pakistan has reopened barely-healed wounds of the country, and re-exposed how easily such acts of terror can be perpetrated on soft targets, like schools or colleges, which had been on terrorists' crosshairs earlier.
Here is everything you want to know about the latest terror attack:
A bomb exploded on Monday at the main gate of Civil Hospital Quetta in Balochistan province of Pakistan.
Aerial firing has been be heard near the emergency ward of the hospital.
At least 63 people have been killed and at least 50 others injured in the attack.
Among the deceased is Shehzad Ahmed, a journalist from Pakistani channel Aaj TV.
No militant group has claimed responsibility for the attack yet.
The Pakistani police have confirmed the attack was carried out by a suicide bomber.
Bomb disposal experts have reportedly found remains of the attacker at the scene.
Emergency has been declared in all hospitals in Quetta.
The blast took place after noted local advocate Bilal Anwar Kasi was shot dead by unidentified attackers in Quetta earlier in the day.
The blast happened as soon as lawyers brought Kasi to the hospital.
Live updates on the blast can be found HERE.