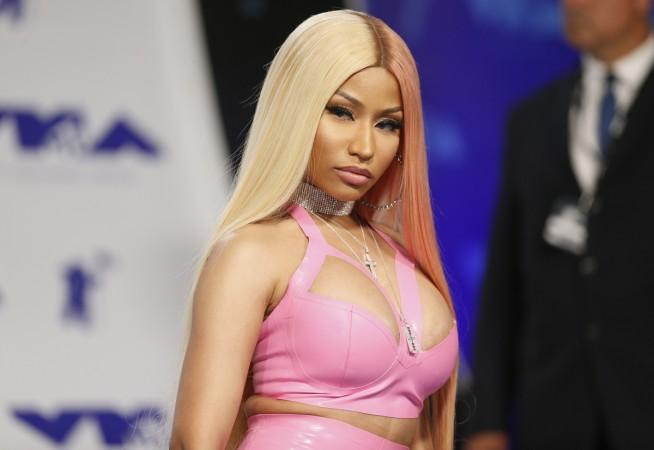 Over the past four months, rapper Nicki Minaj's fans were patiently awaiting her latest album. Since April, the Trinidadian-American rapper dropped two singles "Barbie Tingz" and "Chun-Li" which later turned out to be singles from her fourth album titled "Queen."
Initially, Nicki was supposed to release the album on June 15 but later pushed it to August 17 release. In the end, she changed the dates and released it on Apple Music Beats 1 radio show, "Queen Radio."
"Queen", the album's name says it all. It consists of 19 tracks which are now being considered as one of her best tracks to date. Queen is more focused towards Trinidadian/Jamaican and Eastern music. Queen also features cameos from Eminem, The Weeknd, Ariana Grande, Future and Foxy Brow but the centre of attraction is Nicki Minaj.
Nicki Minaj has evolved so much from her last album, which had released four years ago. Queen has already topped the charts and has broken several records. It's is the first female rap album that is No. 1 on iTunes in 83 countries. Nicki finally showed what we were missing all these years.
The opening song is "Ganja Burns" and it paves the way to be the best intro song for the album. Next comes " Majesty" that features Eminem and Labrinth, giving us the taste of two of the best rappers at present.
Following the other tracks which are listed on the album are barbie dreams, rich sex, hard white, bed, thought I knew you, run and hide, chun swae, chun-li, LLC, good form, nip tuck, 2 lit 2 late interlude, come see about me, sir, Miami, coco chanel, and inspirations outro. All the songs are powerful, strong and bold just like the rapper.
Many of us would say that Nicki Minaj has made a great comeback after years but we all knew she was always going to return with a power-packed album.