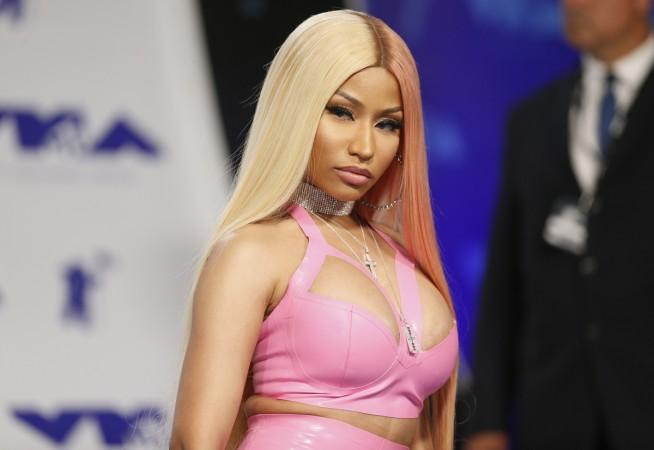 Nicki Minaj set the temperatures soaring when she dived into a pool in a sheer outfit and twerked for the camera. The female rapper shred the sizzling video flaunting her ample assets to celebrate her new song, Bed, ranking number one on Urban. The song also features Ariana Grande.
The Chun Li star is seen flaunting her booty against a picturesque background, celebrating the success by twerking to a Latin number.
While she looked sizzling hot doing the pool twerk, a few haters dropped in comments shaming her for moves. Nicki decided to shut down trollers.
"You too stiff," a follower commented. Minaj slapped back by writing, "and you too pressed, too, mad, too ugly & forehead too big. Gtfo my page."
Another Instagram user commented, "Nicki with the numb booty lol," to which she reacted, "N u look like a raccoon with a receding hair line - hit up Doctor Wu for them dark circles. I'm living my best life in Turks. Would u like me to purchase a few of them wigs so u can go on one too? nah its love sis. [sic]"
The audio of Nicki and Ariana's new single was released recently and the video will drop soon, Minaj teased. A teaser video of Bed shows the No Tears Left To Cry singer joining the Anaconda hitmaker bikini-clad and enjoying themselves in the pool.
In a few shots, the two artists are also seen smearing soap bubbles on themselves and twerking in the pool.
Following this collaboration, the singers have announced that they are coming together for another song called The Light is Coming. The song is co-written and produced by Pharrel and is available on Spotify.