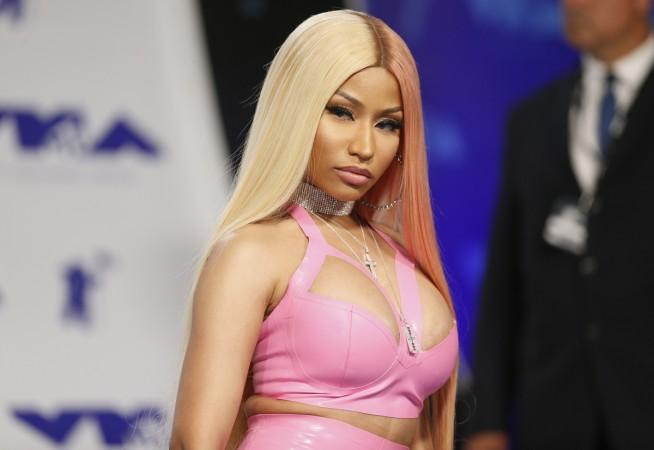 It seems like forever since we've heard from Nicki Minaj. The female rapper, who maintained a low profile on social media, broke the silence with a bang when she announced that she is releasing two new songs this week.
She made the announcement in complete Minaj-style. Sharing two pictures to reveal the names of the new songs, Minaj turned heads.
Announcing the title Chun-Li, Minaj donned a Fendi outfit: a printed pair of thongs topped with a similar printed coat which revealed a little of her cleavage. She reminisced the style of Chun-Li from the game, Street Fighter. Seated on a chair, Minaj was seen with her legs spread open, giving a good view at the thong.
In another picture, where Minaj reveals the title of the song in Barbie Tings, she is seen in a gown that could date back to the early 1900s. She was surrounded by other people wearing similar outfits and sporting doll masks.
E! News reports that the female rapper has been teasing the new releases from the weekend. Eagle-eyed Minaj fans noticed that she tweeted the number four and quickly deleted it. She repeated this Monday by tweeting the number three giving rise to the speculations that she is about to release a new song.
Minaj has been off the social media for about five months. Most of her posts during this course has been a few promotional ads. It seems like she was occupied with penning down some new music.
Both the songs are set to drop on April 12, Thursday. So set your clocks to 10 AM PST/1 PM EST to catch the new songs from the rapper.