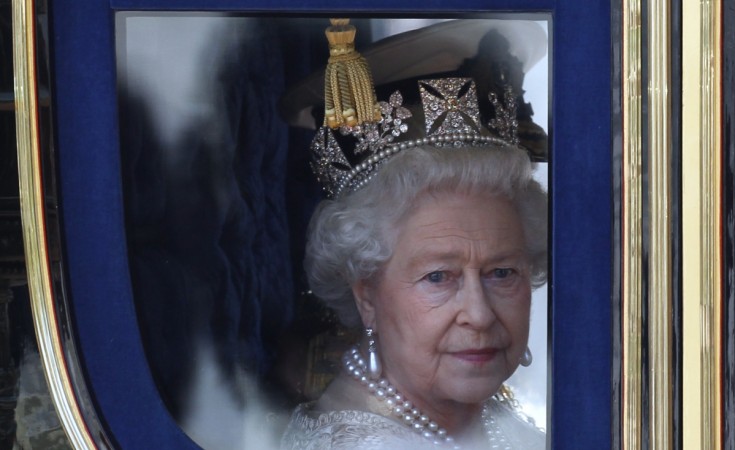 Are Prince William and Kate Middleton the new king and queen? Well, a magazine report claims that Queen Elizabeth II has passed on the throne to her grandson William.
Also Read: Will Kate Middleton succeed Queen Elizabeth II?
The Queen has not been keeping well for the past few days and this has given rise to speculation that she has stepped down from the royal duties. According to Star Magazine, the dying queen has crowned William and Kate as the king and queen.
She took this drastic step keeping her frail health condition in view. "The queen made the shocking decision to step down from the throne — and instead of passing the crown to her son and rightful heir, Prince Charles, she's handing over the reign to William and Kate, the Duke and Duchess of Cambridge, and the historic coronation will happen this summer," the magazine quoted a palace insider as saying.
"It's a dramatic break from tradition for the queen to do this, and no one was more surprised than William and Kate," the insider added. "The queen informed them right after they came back from spending the holidays with Kate's family...They both started crying tears of joy."
According to the magazine, the queen passed on the throne to William because she wanted to see his coronation ceremony. The plans for the coronation ceremony are underway and as per the palace insider, it will be the event of the century.
However, Gossip Cop debunked this report and quoting a palace insider reported that "Queen Elizabeth stepping down" story is fake.
Also, as pointed out earlier, Prince Charles is the next in line and most likely to succeed after queen's death. Here is the list of royals who will take over the throne after the queen's death.
Prince Charles, the Prince of Wales
Prince William, the Duke of Cambridge
Prince George of Cambridge
Princess Charlotte of Cambridge
Prince Harry of Wales
Prince Andrew, the Duke of York
Princess Beatrice of York
Princess Eugenie of York
Prince Edward
James, Viscount Severn