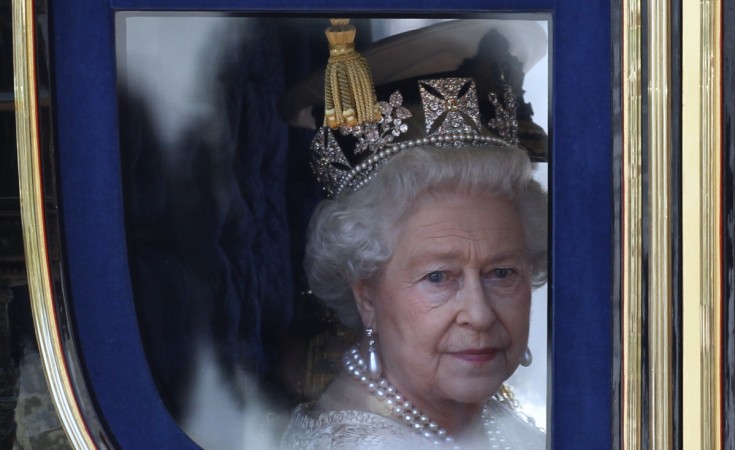 At least two fake Twitter accounts of BBC were suspended this week for spreading false news about Queen Elizabeth's death. On Thursday, several people believed that the Queen had passed away after the fake Twitter accounts tweeted about it.
Queen Elizabeth terrified that The Crown will expose 'most outrageous scandals' of the royals?
The death hoax went viral on social media with several people retweeting the news. "BREAKING: Buckingham Palace announces the death of Queen Elizabeth II at the age of 90. Circumstances are unknown. More to follow soon," the tweet shared by @BBCNewsUKI and @BBCNewsUKk read.
The news was even shared by the French ambassador to the US, Gerard Araud, on his Twitter page. However, Araud deleted the tweet and said that he became a victim of the fake news.
The Twitter accounts, which posted the fake news, used BBC's logo and that tricked people into believing the Queen's fake death report. However, the accounts have now been suspended.
Meanwhile, National Enquirer has also reported saying that the Queen is suffering from pneumonia and has only two months to live. The magazine even said that the "Queen secretly" abdicated the "throne to Charles."
However, these reports are false and the Queen is alive and well. A Buckingham Palace spokesman confirmed that the Queen and the Duke of Edinburgh were alive. "The Queen and Duke of Edinburgh continue to recover from their heavy colds," the spokesperson told the Sun.
Even a BBC reporter, Rory Cellan-Jones, debunked the reports and said that Twitter appears to have gone "bonkers" over the fake death reports.
The fake death reports surfaced online after Buckingham Palace said that the Queen would give the traditional Christmas morning service a miss as she is recovering from "heavy cold." According to reports, it is the first time in 30 years that the Queen missed the service.