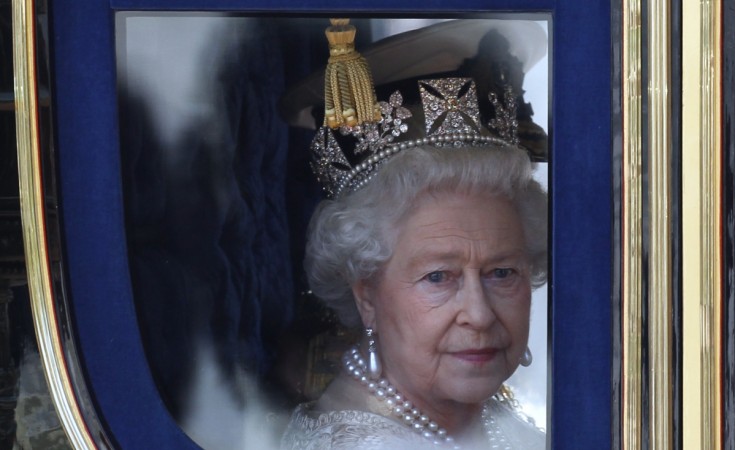 British-American television drama, The Crown, has petrified Queen Elizabeth II, if reports are believed to be true. According to a tabloid, the Queen is worried that the show will expose the royal family's darkest secret.
The Crown, which airs on Netflix, is a biographical drama based on the life of Queen Elizabeth II. The television series drama, which is Netflix's one of the most ambitious projects, promises to tell the inside stories of the British royal family to its viewers and that has reportedly terrified the Queen.
According to In Touch magazine, the Queen worries that the series will expose "more" of the secrets and most outrageous "scandals" from recent years of the royals over the six seasons.
"There's the Diana-Camilla love triangle. And even more embarrassing, when a topless Sarah Ferguson was photographed having her toes sucked by [American finance manager] John Bryan." 'This could be the Queen's nightmare," the magazine quoted a source as saying.
However, Gossip Cop has debunked this report and claimed that the "Queen has better things to do than worry about the show."
Earlier, a PEOPLE magazine report stated that the TV show has royal's approval, but Her Majesty is not watching The Crown. Some of the Queen's inner circle have watched the series and given a positive feedback.
"I am sure she would not watch it. The Queen is so hugely respected precisely because she is not a fame-chasing celebrity who would want to watch herself on the telly," royals author Robert Lacey, who is a consultant to the show, told PEOPLE. "But who knows?"