Quantico series finale is all set to air on August 3, 8 pm (ET) onwards on ABC. Priyanka Chopra's character Alex Parrish is in Ireland and is not going down without a fight.
Conor Devlin (Timothy V Murphy) has – Andrea and Isabella - by his side and Alex has to save them by possibly cutting a deal with her nemesis or else everything could go down.
While the premise is interesting and appears to be a done to death hostage scenario, not everyone is going to make it out alive. There's a good chance that Ryan Booth (Jake McLaughlin) might be killed. However, there are other theories that state that it is still going to be a "happy ending" for Alex.
Talking to TV Guide, executive producer Adam Armus confirmed that Alex would find love in the best possible way, adding that things are only going to look up for her in the future. He had also elaborated on how the series will wrap up at a point where each character will find a home -- a destination to their endless journey.
"I think this ending serves as 'We're not going anywhere. We're home. We're going to be part of a family. We've solved an insurmountable problem together, we worked as a team.' All throughout Season 3 we were talking about how this group of people works as a cohesive team, and they really did," he further revealed.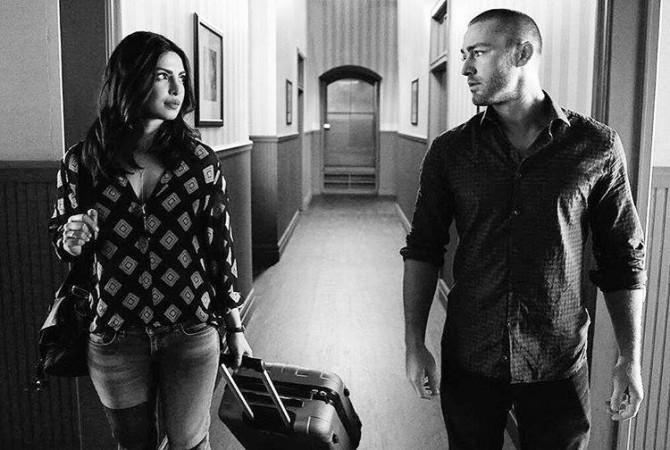 Quantico Season 1 had opened to positive reviews from critics globally, with some calling Priyanka's portrayal of Alex as "commanding and confident," but it didn't stick for too long. Even though the ratings shot through the roof, the dual timelines describing the story of Alex's past and present didn't go down well with viewers.
Season 2 finale was considered by many, including former showrunner of the drama-thriller Joshua Safran, as a good point in the story to conclude the series. However, ABC renewed it for another season until May 2018.
A week ago Safran tweeted that Alex's story should've ended on that plane itself. "Also apparently tonight is the series finale of Quantico, a word I muted a year ago. In my heart and mind, the real finale will always be Alex and Ryan on that plane at the end of S2. But I'm glad it provided another year of work for the actors and crew," he posted.