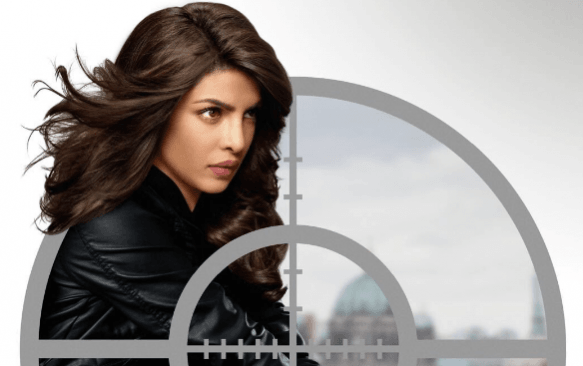 Priyanka Chopra finally broke her silence over the recent controversy surrounding her show, Quantico. The Bollywood diva turned Hollywood star has been at the receiving end of severe criticism on social media platforms after the ABC show's season 3 episode 5 portrayed Indians planning a terror attack and framing Pakistan for it.
While ABC recently apologised for the misconstrued plot, Chopra was yet to address the issue. She finally took to Twitter to share her thoughts on the episode and apologise to fans online.
I'm extremely saddened and sorry that some sentiments have been hurt by a recent episode of Quantico. That was not and would never be my intention. I sincerely apologise. I'm a proud Indian and that will never change."
Her apology comes after online users slammed ABC for defending Priyanka and expected the actress to speak for herself on the matter. "The episode has stirred a lot of emotion, much of which is unfairly aimed at Priyanka Chopra, who didn't create the show, nor does she write or direct it. She has no involvement in the casting of the show or the storylines depicted in the series," the channel's statement read. The makers further added:
Quantico is a work of fiction. The show has featured antagonists of many different ethnicities and backgrounds, but in this case we inadvertently and regrettably stepped into a complex political issue. It was certainly not our intention to offend anyone.
Indian viewers argued that Chopra wasn't a newbie in the industry or a child that she couldn't revolt against the misleading plot line. Quantico goes off air after the Season 3 finale. The show was Priyanka's debut on international television, portraying the role of FBI agent, Alex Parrish.
While Chopra has addressed the outrage, the actress is yet to clear the air on the dating rumours surrounding her and Nick Jonas. The 35-year-old is said to be dating the 25-year-old singer and have been spotted together on multiple occasions. Recently, the rumoured-to-be-dating couple were spotted landing at JFK airport in New York City.