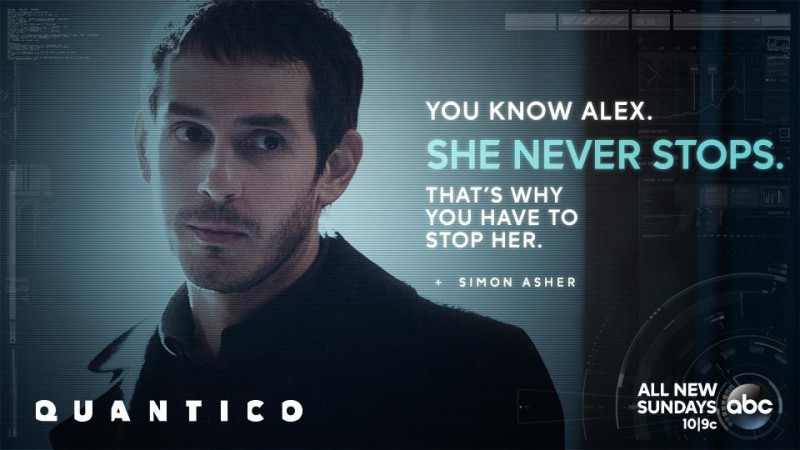 "Quantico" Season 1 ended with a cliffhanger that suggested Alex (Priyanka Chopra) will no longer be working for the FBI, but will move on to CIA. While that is an interesting storyline to look forward to, fans are still saddened by the demise of the heroic Simon (Tate Ellington) and want to know if he will return.
Despite Simon being a fan-favourite character of "Quantico," the showrunners had to make the tough decision of making Simon drive the nuclear bomb into a lake. The death of the character only made him all the more lovable, and the fact that the writers did not choose to cop-out by making the nuke magically diffusible has impressed the fans as well.
"Simon is dead. That's done. That was very, very sad and tough. I love Tate so much and working with him, and I love that character. That character in many ways is closest to me," showrunner Josh Safran told TV Guide. So now we know that Simon's death, much like Liam's, is final.
Also Read: Will Cisco's vision of apocalypse comes true in "The Flash" Season 2 finale?
Neither of them is going to return from the dead either, meaning "Quantico" fans really want to know if these characters will get to be back on screen in flashback scenes. It shouldn't be too much of a trouble, considering the show does go back and forth with the storylines of past and present.
"It is my hope that both Josh and Tate immediately jump onto new projects because they're great actors and they should be working all the time. But if they were available and wanted to come back for flashbacks, I would love to have them. Definitely Simon is very part of Alex's mental state and mindset," Safran said.
His response to Simon's return also suggests that the former FBI NAT could also become Alex's conscience in the future. As he mentioned, Alex and Simon did have a very special bond and she could use his memory as a guide to making tough choices in the future.