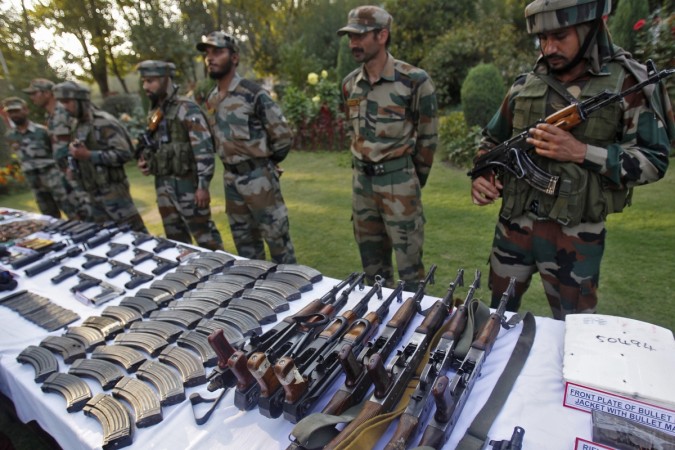 Prime Minister Narendra Modi, in his meeting with Danish minister Lars Christian Lilleholt on Tuesday, raised the issue of the extradition of Niels Holck, also known as Kim Davy, in the Purulia arms drop case that took place on December 17, 1995. Danish citizen Kim Davy, aged 21 years, is the prime accused in the case.
PM Modi urged Lilleholt, who is in India to attend the Vibrant Gujarat Summit, to extradite Davy and hoped that Denmark would extend full cooperation on the matter.
On December 17, 1995, an Antonov AN-26 aircraft was used to drop unauthorised arms and ammunition in West Bengal's Purulia district. The consignment, which was discovered the next day, contained hundreds of AK-47 rifles, pistols, anti-tank grenades, rocket launchers and thousands of rounds of ammunition.
Six people, five Latvian citizens and British national Peter Bleach, involved in the dropping of the weapons were arrested. Davy, who was the prime accused in the case, had escaped. The other five crew members were released from a Kolkata prison in 2000 after the Russian authorities requested the then government for their release. However, Bleach was given a presidential pardon in 2004 on the request of the UK government.
India had requested Denmark to extradite Davy in December 2016 as well after previous efforts to bring him to India for prosecution failed because the Denmark courts rejected India's plea to extradite him.
Davy had claimed that the Congress government, along with RAW and MI5, had conspired to overthrow the then Bengal government. He also said that the Centre had assured him that he would safely return to Denmark. He further claimed that MP Pappu Yadav, who was associated with then Prime Minister PV Narasimha Rao, helped him safely get back to Denmark.