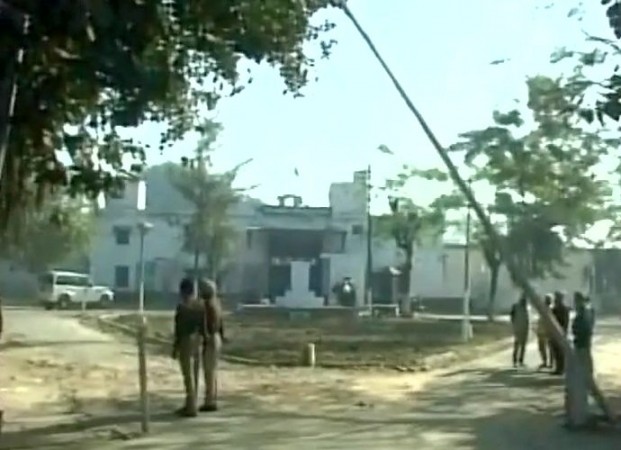 The police have arrested one person from Shamli in Uttar Pradesh in connection with the jailbreak earlier in the day in Nabha in Punjab, where a few men dressed in police uniform broke in and made away with six prisoners, including Khalistan Liberation Force (KLF) chief Harminder Singh Mintoo. Meanwhile, the Punjab Police were in the crosshairs of the masses when they shot and killed a woman whose car did not stop at a police checkpoint set up to nab the escapees.
Man arrested from UP, car found in Haryana
Uttar Pradesh Additional Director General of Police Daljeet Singh Choudhary told ANI on Sunday evening that a man identified as Parminder had been arrested from the state in connection with the jailbreak. He also said a "huge cache of arms" had been obtained from Parminder when he was arrested, and that he had confessed to being part of the group that had stormed the prison.
Choudhary was quoted as saying: "There was high alert in UP since the morning. We had information that the accused might try to go towards Nepal. We nabbed him during checking."
Meanwhile, a car with the number plate showing that it was registered in Punjab was found abandoned near the Sonu Majra village near Kaithal in Haryana on Sunday evening. The police said they suspect the car was used in the commissioning of the jailbreak in the morning.
Anger as woman killed at police picket
Meanwhile, a mob of angry people managed to keep the police on their toes at Samana in Punjab after a woman was killed in police firing when the car she was travelling in did not stop at a police picket that had been set up to nab the fugitives from Nabha.
A video later surfaced of the police trying to fend away angry crowds as the car that had been the target was driven away from the spot. You can watch the video here: