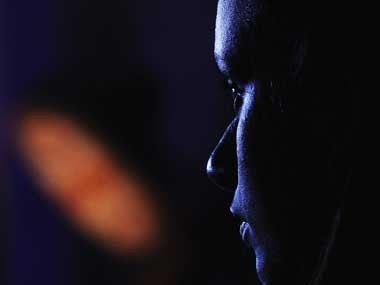 A woman, who alleged to have been abducted, sedated and gang-raped by four men in Punjab, was arrested on Monday after the accusation was found 'concocted'.
The police also arrested Rohtash Kumar who claimed to have rushed the woman to the hospital on finding her lying in serious condition near Bathinda-Dabawali road. The search for another suspect, Ramesh, is on.
The incident was reported on Sunday when the 26-year-old working nurse gave a statement to the police alleging that she was abducted and drugged by a gang including two women from Chandigarh on Friday when she had come down for an interview.
The woman later found herself being filmed naked by four men who sedated her again and threw her from a car near Bathinda-Dabawali road on Sunday. Medical reports confirmed that she was raped.
The police had arrested four people in connection with the matter which was later proved 'false".
According to police, the accused, Gurveer Kaur, cooked up the allegation seeking revenge on her boyfriend's wife who had earlier filed an attempt to murder case against her and her beau following which both were arrested and jailed. The police said that the suspects also intended to settle the case against them outside court by targeting Sunil's wife's relatives whom the police had arrested after Kaur gave her statement
However, the story took a U-turn after police found that a case was filed against Kaur by Sunil's wife whom she has accused of having involved in her abduction and sedation. The police also said that . provide evidence of rape Kaur had consensual sex with Rohtash.
"The woman allegedly concocted the gang-rape story to teach a lesson to the wife of Sunil Kumar, who had lodged a case of attempt to murder against her and Sunil," the Inspector General of Police Nirmal Singh Dhillon told PTI.
In 2012, Sunil's wife gave a complaint stating the both her husband and Kaur often tortured her and injected her with an unsterilized needle that caused her to contract HIV. The assault also took a heavy toll on her that she was went blind and underwent surgery in Post Graduate Institute of Medical Education and Research (PGIMER) in Chandigarh on Friday.
Both Sunil and Kaur were arrested after his father-in-law took the matter to the Punjab director general of police who charged them under attempt to murder and sent them to Abohar jail.
Kaur was out on bail and planned to hit back on Sunil's wife along with their two friends, Rohtash and Ramesh, whom they met in jail. The main conspirator, Sunil, is still in jail.
All four have been charged under sections including 420 (cheating), 195 (submitting false evidence to get someone imprisoned for life), 211 (false charge with intent to injure) and 120-B (criminal conspiracy) of the Indian Penal Code (IPC).