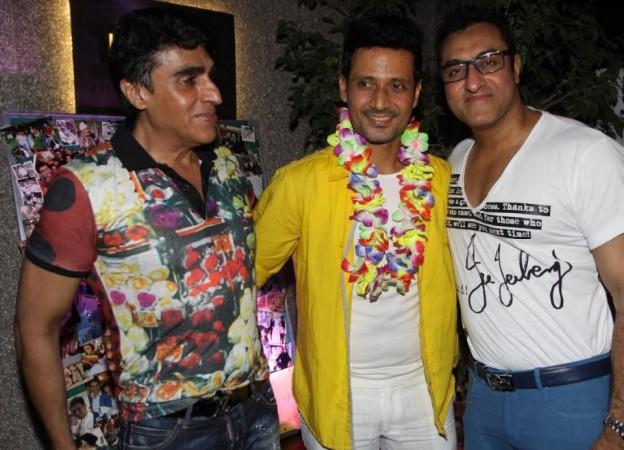 In a relief for Bollywood producer Karim Morani, the Supreme Court on Thursday upheld the bail granted by the Telangana and Andhra Pradesh High Court. Morani was accused of raping an aspiring actress and threatening to leak her nude photos.
The SC upheld the bail stating that "no supervening circumstance has been made out to warrant cancellation of the bail." However, the quantum of the personal bond has been from Rs 50,000 to Rs 10 lakh.
Chief Justice Dipak Misra and Justices AM Khanwilkar and DY Chandrachud upheld the relief on Thursday.
"For the above reasons, we hold that the order of the High Court allowing the application for bail cannot be faulted. Moreover, no supervening circumstance has been made out to warrant the cancellation of the bail. There is no cogent material to indicate that the accused has been guilty of conduct which would warrant his being deprived of his liberty," the bench said.
Morani's bail was earlier cancelled because he was hiding the fact that he was also facing criminal charges in the 2G spectrum scam case.
The quantum of the personal bond was increased to Rs 10 lakh due to the facts and circumstances of the case.
A 25-year-old aspiring actress has accused Morani of raping her twice at Ramoji Film City in Hyderabad in September-October 2015. She also said that the producer repeatedly raped her in Mumbai for over a period of six months.
"I didn't know what was happening nor did I know how to react. I was depressed and didn't talk to anyone about it. When I spoke to his family, they did not even react. But now after going through so much, I felt the need to fight. And I am doing this on my own," she told India Today.
Morani has denied all the allegations.
The woman also claimed that Morani threatened to leak her nude photos, which were possibly taken during the alleged assault. According to reports, Morani sedated the aspiring actress, raped her and took her photos between July 2015 and January 2016.
Morani, who is known for producing films like Chennai Express, Ra.One, Happy New Year and Dum, was arrested in January 2017 in Hyderabad. He is currently out on bail after the High Court grantedrelief in November 2017.