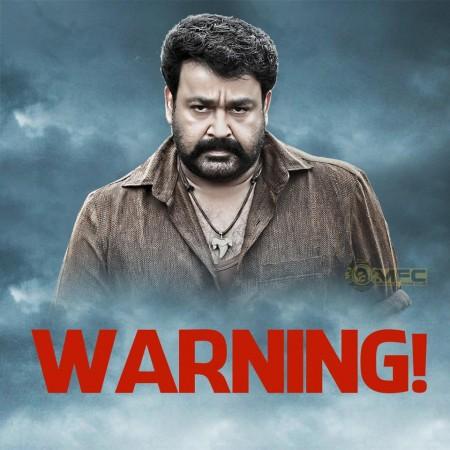 Superstar Mohanlal's latest action thriller Pulimurugan has been garnering fabulous response from the audience after its release on October 7 all over India. However, the movie is facing piracy vows as few audience have been sharing the scenes and contents of the Vysakh directorial.
Now the makers of the Mohanlal-starrer have come forward with a statutory warning requesting the movie-goers not to share the contents of the movie on social media. The team has alerted the audience on taking strict action against such offenders, who could be charged under Copyright & Privacy Act. They have also notified the netizens to message the team of Pulimurugan if they come across any such posts on Facebook, Twitter, YouTube, Whatsapp or any other sources.
Read Pulimurugan IBTimes review
Check Pulimurugan live review || Pulimurugan, Thoppil Joppan first day collection at Kochi multiplexes
"Statuatory Warning - Shooting, exhibiting, sharing & posting Pulimurugan movie content on social medias can attract strict penality and the offenders could be even jailed under Copyright & Privacy Act. Please refrain from posting any video content related to Pulimurugan movie scenes and ask anyone to delete them immediately if you come across any such posts. Kindly message us if you find any such content on Facebook, Twitter, Youtube, WhatsApp or any other sources," reads the Facebook post on Pulimurugan's offical social media page.
Mohanlal plays the role of a wild hunter Murugan in Pulimurugan, which is set to become one of the highest grossing movies in Malayalam. The movie has opened to housefull shows all over the country despite locking horns with megastar Mammootty's comedy entertainer Thoppil Joppan, directed by Johny Antony.