In an exclusive interview with Danish Manzoor, Executive Editor, IBT India, Krishna Byre Gowda, Minister for Agriculture, government of Karnataka spoke about Minimum Support Price (MSP), farmers' distress and the re-introduction of millets in Karnataka.
The minister also spoke about the aspirational projects of the government and the future of the Congress in the state/national political scenario.
With rising farmers' distress and agitations in the country over the lack of implementation of MSP, the minister said that the Karnataka government is aggressively intervening in the state's agriculture markets with the help of the government of India. "The government gave incentives on top of MSP for various commodities like paddy, jowar and tur etc," he said.
He also added that Karnataka is one of the few states where there were no protests or agitations by farmers.
Use of technology
When asked about the positive use of technology in agriculture, the minister said that they have been able to develop a system of integrated agricultural markets. "157 out of 162 markets have been integrated online where anyone can buy products from farmers," he said.
He also added that the farmers are unable to effectively use low-end technologies available and insisted on encouraging farmers to effectively use these technologies for better results.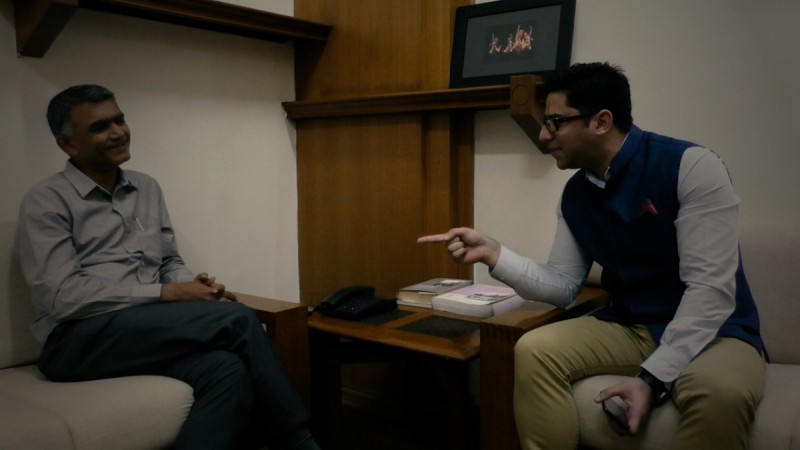 Byre Gowda said that the Karnataka government is working on a model which will connect retailers as directly as possible with the farmers. He said that the government is working on a farmer federation. "We are working with companies like BigBasket on the retail side and with food processors. We want to develop a farmers group and connect these companies to the farmers group directly," he claimed.
The minister said that post-harvest management has been a huge issue and said that the Karnataka government is working on attracting investment into the food processing sector. He also added that the government has more than doubled the capacity of storage in the last four and half years.
Millets
On millets being re-introduced, the minister said that the reason for re-introducing them is multifold: one way millets will help in rebalancing food intake and on the other hand millets are good for farmers as it uses less water among other positive aspects.
On future of the Congress at the state and national level
Byre Gowda said that there is a positive perception about Congress among the people of Karnataka as compared to the earlier government. The minister added that BJP rule under BS Yeddyurappa witnessed political instability, corruption and abuse of power. "It was the worst government setup in the history of Karnataka," he said.
On the national level, the minister added that the Congress is the only party to bring an alternate narrative. He also said that with policy and organisational changes, the Congress is in a good position at the national level too.