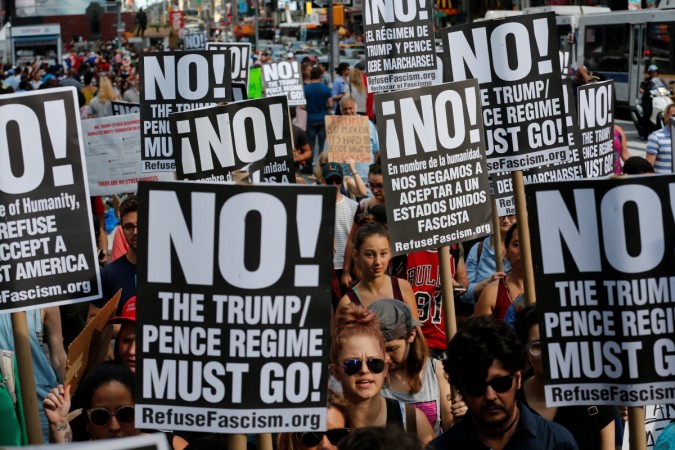 A new movement has been launched to fight nationalism by recruiting members around the world to organise a global vote to elect its representatives.
The initiative, launched by community organisation The Fourth Group and civic leaders worldwide, aims to democratise global governance by giving members the opportunity to vote for global representatives and vote for global campaigns.
United Citizens launches 70 years on from when the UN General Assembly adopted the Human Rights Declaration. At a time when nationalist leaders like Jair Bolsonaro and Donald Trump have won elections in Brazil and the United States of America, and when far-right leaders across Europe, especially in Italy, Poland, and Austria, are gaining traction, United Citizens believes the best answer to this is the birth of a new global movement to unite citizens around common goals.
United Citizens' first mission is to hold technology to account and shape technology for all, leaving nobody behind. A recent report, "Our Tech Revolution: Findings from the first global inquiry into citizens in the digital age" found that citizens from over 40 countries collectively believe that new problems caused by technology such as privacy and unequal access is an international concern and believe citizens have the responsibility to hold tech companies to account. United Citizens aims to unite people around these issues to highlight the similar issues faced by people around the globe.
Polling by GlobeScan found that 56% of people in emerging economies saw themselves first and foremost as global citizens rather than national citizens. This included 67% of those polled in India.
Alvin Carpio, Chief Executive of The Fourth Group, said, "There are many ways you can respond to the rise of nationalism: Ignore it, accept it, criticise it. Another alternative is to create a powerful globalist counterweight. United Citizens seeks to bring diverse people together from around the world to tackle the most pressing issues of our time. It seeks to give a home to people who believe that, and aims to create a globalist agenda that really works for the people rather than a small elite. In the age of the fourth industrial revolution, we need a civic revolution where the world is truly run by the people. Our first step is to recruit members and crowdfund. I invite everyone who believes in humanity and global citizenship to join us."
One of its founding members, Lord Clement-Jones, said, "Technology and social media platforms can't be left to be value neutral. We are in an ethical and regulatory race against time, but I am an optimist. That is why I'm joining United Citizens as a founding member. I urge you to join us too. It is time for us to come together to shape tech for good. If we do, we have a good chance of technology being trusted by the public and we can at the same time keep our democracy safe."