Everyone's either talking about PUBG or Fortnite – two most popular battle royale games out on almost all platforms, including smartphones. But PUBG Mobile is turning out to be everyone's favourite on smartphones, but the game has certain minimum requirements for your phone before getting started.
This could be one reason why PUBG Mobile hasn't made it to most phones in India yet. Visiting the game on Play Store from a low-end smartphone with anything lower than 2GB RAM and Android 5.1.1 OS will simply tell you the game is incompatible. If you are disheartened by this, Tencent Games is planning to change that soon.
As budget phones become extremely popular, several apps have come up with so-called "lite" versions like the Facebook Lite, Twitter Lite, Messenger Lite, Skype Lite and more. Does it make sense to have a toned-down version of PUBG Mobile dubbed as PUBG Mobile Lite? It apparently does and the developers have already released it in the Philippines.
India is quite popular for dominating sales of budget phones with lower specs, but PUBG Mobile Lite is not yet officially available in the country. PUBG Mobile Lite will certainly attract the masses when launched, which might happen as soon as the company successfully completes tests and optimises the game for Indian networks and devices.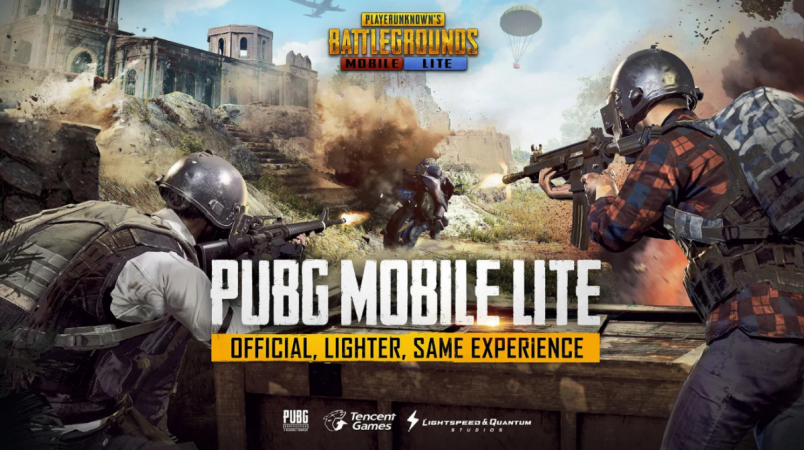 Until then, it looks like people with low-end smartphones are missing out on all the fun. It doesn't has to be that way if you are willing to go the extra mile to get PUBG Mobile Lite on your phone right now.
One of the benefits of using an Android smartphone is the liberty to sideload apps even when they are not available the on Play Store. For this, users need an APK file from a trusted source or Android's open-source nature can be used against you. Also, unofficial versions of games or apps are not as stable as the official one, so we'd suggest you wait if you want the best experience.
If patience is not your best suit, it is possible to get PUBG Lite on your phone right now. Follow the steps below:
Download PUBG Mobile Lite APK on your phone from APKPure
Launch the APK file and install it
After successful installation, the game won't work since it is available only in the Philippines
In order to bypass the location, you can download a VPN and set the location to the Philippines then launch the game
PUBG Mobile Lite APK is from a third-party developer, so IBTimes India advises caution while downloading and installing the game via unofficial means.
PUBG Mobile vs PUBG Mobile Lite
For those unaware, PUBG Mobile Lite weighs just 30MB as compared to the 2GB file size of the original game. The lite version works on smartphones running Android 4.0.3 Ice Cream Sandwich and later OS. The entire game-play on the Lite version is same as PUBG Mobile, but the size of the map is considerably smaller and a maximum number of players participating in the game at a time is 40 instead of 100.
Are you excited about PUBG Mobile Lite?