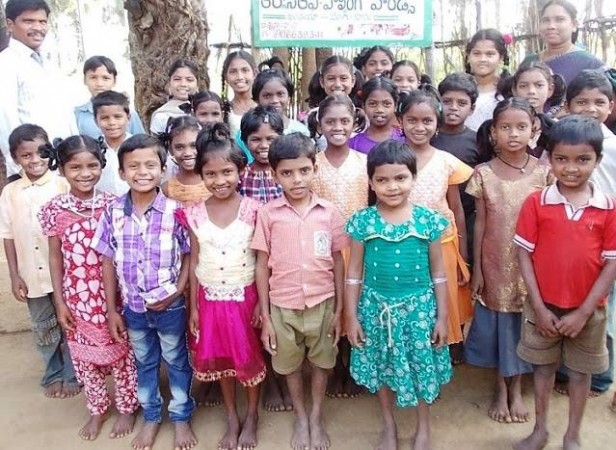 British national Richard Huckle, who had confessed to 71 incidents of sexual crime against children in impoverished communities in Malaysia and Cambodia, had also visited an orphanage in India's Bangalore city in 2013. Among Huckle's crimes are 14 incidents of rape, five of digital penetration and 31 sexual assaults.
He had reportedly offered his photography and video editing skills to the orphanage. Fernandes had hosted Huckle at his home after Huckle sought leads about cheap hotels or a local family he could stay with during his visit to Bangalore.
"I am shocked to read about what he has done. In hindsight, I can see he just wanted to gain access our kids. He seemed nice on email and we were excited to host him as we thought he is keen to serve the orphan children," Fernandes was quoted as saying by MailOnline.
Pastor George Fernandes, who runs New Hope for Children Orphanage, shared e-mails with MailOnline that Huckle had sent to him in 2013. Huckle, who confessed to committing sexual crimes against children aged between six months and 12 years during the period of 2006 to 2014, had visited India in 2013.
Fernandes told the Daily Mail that Huckle was not left alone with the children during his two-day visit and the children at the orphanages in Bangalore and Ambur were not harmed.
"I am deeply remorseful and regretful of what had happened and will do all I can in being proactive towards rehabilitating myself," Huckle said in a letter, according to the Guardian.
His jail term for the crimes committed in Malaysia and Cambodia can be more than 20 years, the Guardian reported. He was initially charged with 91 instances of sexual abuse, which he had denied. Later, he accepted responsibility for 71 of the cases.
More than 20,000 obscene images of boys and girls were found in his laptop after he was arrested. A book he had authored called "Paedophiles and Poverty: Child Love Guide" was also found on his laptop. Also, a ledger in which he kept points for various levels of abuse inflicted on children was found on his laptop.