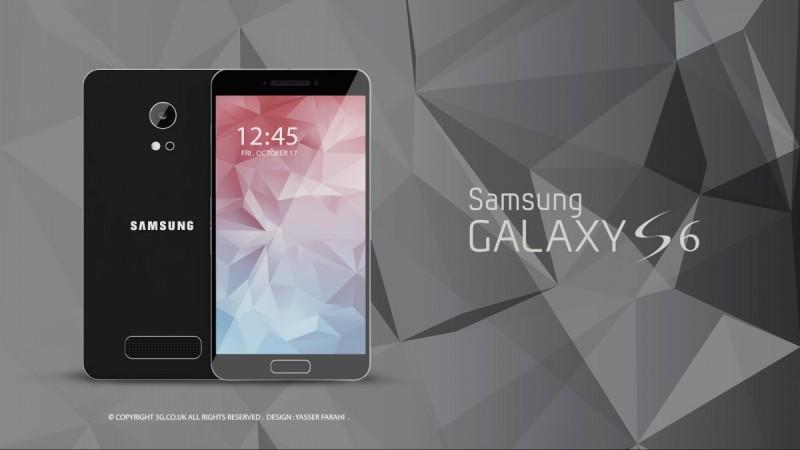 Samsung will probably be launching their future flagship smartphone by first quarter next year. Though there is enough time left to wait for that device, experts are not refrained to propose their views on the overview of the configuration.
Samsung has named their Galaxy S6 development project as "Project Zero". A First-Person-Shooter game alike, the name also suggests Samsung will modify a lot in S6 unlike iterating the same configuration and design.
There are already several rumours available across the web and conceptual designs are considered as an authentic aspect of it. Earlier we experienced how several designs and concepts go similar to the final product.
Recently UK-based technology website 3G.co.uk has leaked several images including a video to propose the design aspects of Samsung's "Project Zero" device.
In the video we found the device is encased in a metallic unibody form factor, quite alike to Samsung's latest Galaxy Alpha series. But the Galaxy S6 looks far more impressive than the Alpha series devices.
According to the information, the Galaxy S6 will feature a 5.2-inch Quad HD display with an impressive resolution output of 2560 x 1440 pixels of resolution at 564 pixels per inch. There is no absolute information on the dimension of Galaxy S6 but we only got to know it might feature a figure zero statistics with a mere thickness of just 6.7 mm.
Previously, there were a few rumours that Samsung Galaxy S6 might feature a self made Exynos 8000 SoC which has 16 cores and a robust capability. But now we got to know Samsung might be using Snapdragon 810 series of processor as it is also capable enough to perform with eight cores including the addition of a powerful Adreno 430 series GPU.
Featuring four Cortex-A57 cores and four Cortex-A53 cores, Snapdragon 810 chipsets can make you capable to shoot 4K videos and support 64-bit processing capability. However, there are rumours that Xiaomi Mi5, Vivo XPlay 5 and Oppo-made Find 9 will also feature the same processing capability.
The processor will get coupled by 4GB of Ram and will support 4G network. The device will also feature 20MP primary camera with 4K video shooting capability and Optical-Image-Stabilisation. The Samsung Galaxy S6 is also likely to feature a 3.7MP HD front camera.
All Snapdragon 810 based devices support quick charging ability so the future Galaxy S6 is sure to support that feature. The Smartphone will also feature a fingerprint sensor on the front and a heart rate monitor on the back of the device.
The Android Lollipop 5.0 is sure to be bundled with this device to bring out the actual 64-bit data processing capability of Snapdragon 810.
Samsung will make S6 available in several colour choices like gold, silver, white and black with an array of inbuilt storage capacity of 32, 64 and 128 GB. Samsung is likely to feature a jumbo battery worth 3500 mAh battery to fulfil the expectations of users.