Razer, the gaming technology company, entered the smartphone industry two months ago — in November 2017. Razer introduced its first smartphone with a 120Hz display panel along with a huge battery and grabbed quite a few eyeballs.
According to Frandroid, Razer is already planning to launch its second-generation handset, possibly called Razer Phone 2.
Razer Phone 2 is expected to be released in September 2018 – which means it might be brought to the limelight along with a commercial version of Project Linda. However, Razer hasn't made any official statement about this, so take this update with a pinch of salt.
The gaming titan unveiled Project Linda at the international Consumer Electronics Show (CES) 2018. Project Linda is a 13.3-inch laptop. The Razer laptop actually comes with an empty space for the touchpad, which is actually a docking station for the Razer Phone.
Once the phone is docked into the laptop, it turns in to a 6.5-inch touchpad.
However, the laptop showcased at CES 2018 is a prototype and comes under Project Linda. There is no clarity on when it will make its way to the market.
Also read: Good news for gaming enthusiasts, Samsung might be working on a Galaxy smartphone just for you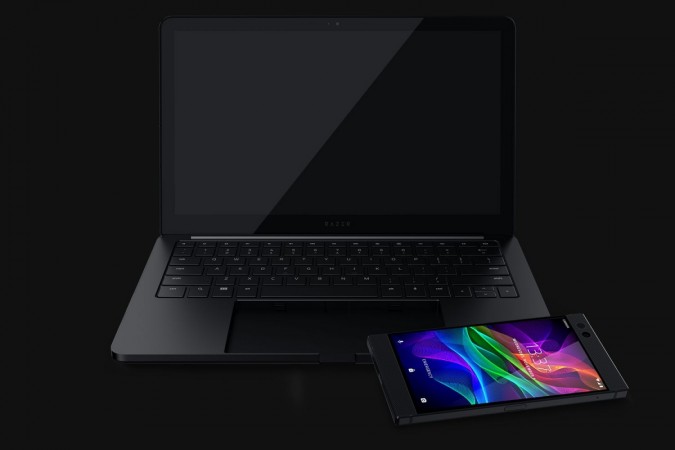 In essence, the laptop is powered by the Razer Phone, which comes with a powerful Qualcomm Snapdragon 835 chipset or Exynos 8895 octa-core processor depending on the country. Razer Phone can be easily docked into the laptop to create a hybrid mobile device for a superior experience.
Meanwhile, information on the design and the features of Razer Phone 2 have not surfaced on the web so far. But while keeping the configuration of Razer Phone in mind, we can expect that this upcoming smartphone will be more powerful than its predecessor. Otherwise, it won't be a worthy successor of the current model.
The Razer Phone comes with massive features like 8GB RAM paired with a Snapdragon 835 processor, along with a Quad-HD display with a rare 120Hz refresh rate. These configurations deliver an amazing gaming experience on the smartphone.
Razer CEO Min-Liang Tan has indicated in his Twitter reply to Marques Brownlee, that Linda appearing on the market is a real possibility.
Well I could do something about that I think....

— Min-Liang Tan (@minliangtan) January 16, 2018