When gaming technology company Razer made its entry into the smartphone industry with the launch of its first handset, Razer Phone, it attracted several curious eyes. But the flagship device managed to hold its ground despite fierce competition.
But delivering a high-end smartphone with top-notch features to compete with the likes of Apple and Samsung flagships wasn't Razer's end game. At the international consumer electronics show (CES) 2018, the gaming titan unveiled a 13.3-inch laptop, which puts more sense into Razer Phone's being into this world.
Razer had this unique idea of powering its latest laptop using the powerful Razer Phone, which comes with Qualcomm Snapdragon 835 chipset or Exynos 8895 octa-core processor depending on the country. The laptop is currently a prototype and tagged under Project Linda, but there's no certainty of seeing it in the market anytime soon, or at all. This has to be disappointing to many gadget enthusiasts.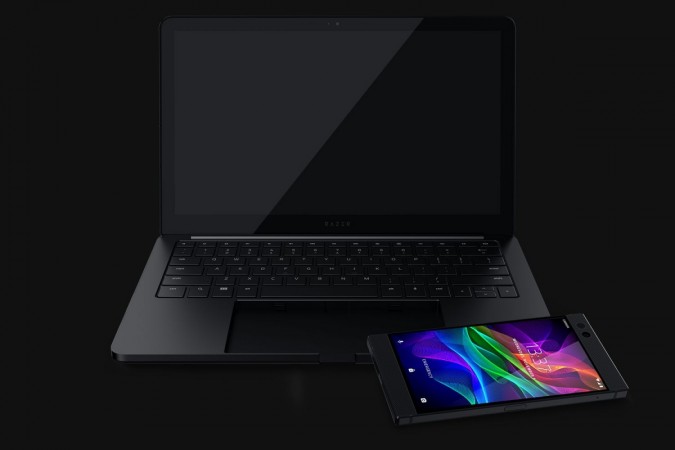 The Razer laptop comes with an empty space for the touchpad, which is actually a docking station for the Razer Phone. Once docked, the phone transforms into a 6.3-inch touchpad for all your controls on the 13.3-inch laptop screen. The laptop's screen is also touch-enabled and has a whopping Quad HD or 2K resolution, which is an extension of the 2K display on the Razer Phone.
Razer laptop also features a full-sized keyboard like any other traditional laptop and has a CNC aluminium chassis of 0.59 inches thick and weighs less than 1.25 kg with the phone docked.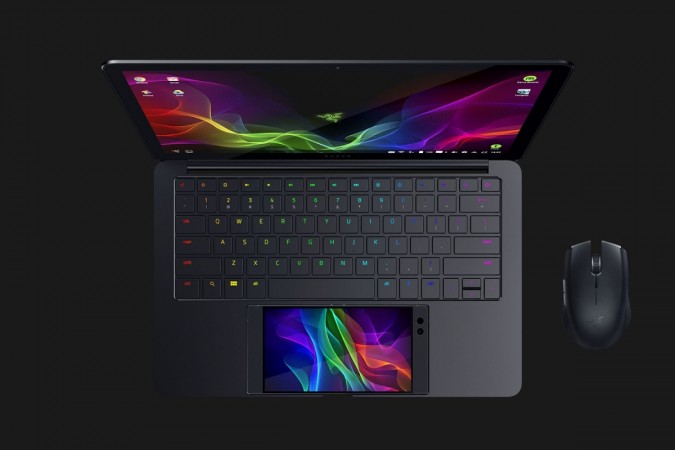 As the laptop is an extension of the Razer Phone, it is powered by Android OS. The prototype runs on a 53.6 Wh internal battery, which can also charge the Razer Phone full three times when there's no access to a power source.
"Android power users and laptop enthusiasts share a need for performance in a mobile form factor, which we provide with our award-winning Razer Phone and Razer laptops," Razer co-founder and CEO Min-Liang Tan said in a prepared statement. "Project Linda combines the best of both worlds, bringing a larger screen and physical keyboard to the Android environment, enhancing the experience for gaming and productivity."
Other features of the Razer laptop include 200GB onbaord storage, USB-A port, USB Type-C charging port, 3.5mm headphone jack, 720p HD webcam, a dual-array microphone and the phone's 8 gigs worth RAM to run the show.
This phone and laptop combination is ideal for gamers, who'd like to switch between work and play effortlessly. It'll be a shame to see Project Linda go to docks, but even if Razer comes up with the commercial launch, it won't be cheap. The Razer Phone is currently available in the US for $699, and the laptop's price will determine how practical it is for those who own the phone. Without the phone, the laptop is practically useless, so both go hand-in-hand.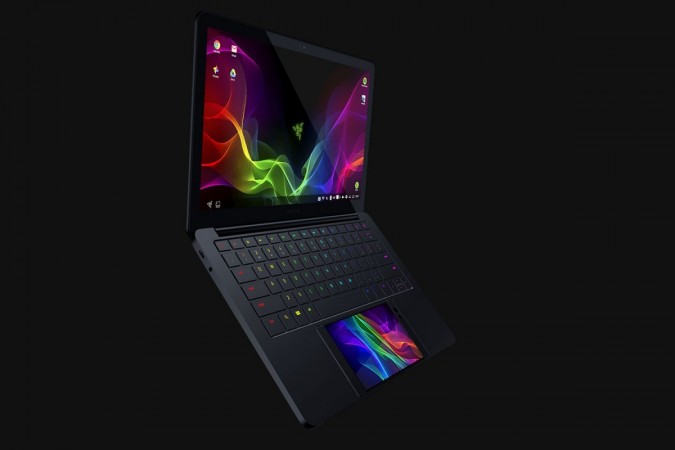 If you wish to buy it, the phone is worth $699. Here's what it offers:
Display: 5.7-inch 2K AMOLED screen
Camera: 12MP+13MP rear camera with PDAF, dual LED flash + 8MP front snapper
Processor: Snapdragon 835/Exynos 8895
RAM: 8GB
Storage: 64GB, expandable
Battery: 4,000mAh
Add-ons: Dolby ATMOS and THX certified stereo speakers, 120 Hz refresh rate on its UltraMotion screen, dual SIM card slots, 4G support and more.