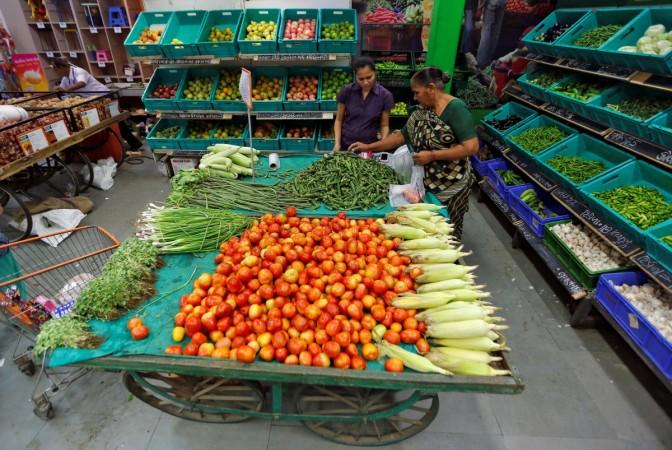 Production of onion, potato, and tomato has fallen marginally in the 2017-18 crop year ended June 30, the agriculture ministry said today.
As per the ministry's third advance estimate, onion output is likely to be around 22 million tonnes (MT) during the reported period, lower than 22.4 MT in 2016-17. Similarly, potato production is estimated to remain flat at 48.5 MT as against 48.6 MT in 2016-17, while tomato output is projected at 19.4 MT as against 20.7 MT earlier.
However, the overall production of vegetables is estimated to be higher by one percent to 179.7 MT over the previous year, the data showed. In case of fruits, the output is projected at 97 MT, higher by 4.5 percent from the previous year. Total horticulture production is estimated at 306.8 MT, up 2.05 percent from 2016-17.
The third advance estimate for horticulture crops have been prepared on the basis of information received from state departments and agencies like Directorate of Areca nut and Spices Development (DASD), Directorate of Cashew & Cocoa Development (DCCD) and National Bee Board (NBB).
According to Hindu report, the total area under horticulture crops is up by 3.26 percent at 25.66 million hectares (mha) from 24.85 mha in 2016-17. At 48.5 mt, potato production is projected to be slightly lower than 48.61 mt in 2016-17, whereas a slump is expected in the output of onions, which is down 1.8 percent at 22 mt. The highest decrease in production among major vegetable crops, however, was witnessed in tomato, whose output is projected to drop by 6.6 per cent to 19.4 mt.
Among fruit crops, citrus fruits output is expected to go up strongly to 9.6 percent at 12.51 mt (11.42 mt). The production of mangoes is expected to grow by 8.2 percent to 21.25 mt.
(With inputs from PTI)