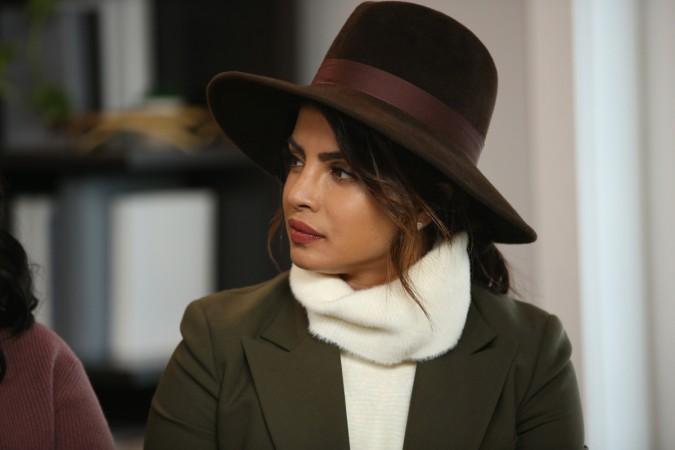 Quantico actress Priyanka Chopra has addressed the most controversial character Apu from the popular American sitcom The Simpsons. She said that she was teased a lot while growing up because of Apu's stereotypical portrayal.
During her appearance on ABC's The View, the 35-year-old actress said Thursday, April 3, "He was the bane of my life growing up" as she had to face a lot of bizarre questions due to the portrayal.
" I was always asked when I was in high school — like at 14, 15 — why I didn't speak like that [while imitating Apu from The Simpsons] or... did I find gold in my rivers? Did we go to school on elephants? I always had questions like that," Chopra remembered. "So I think, yes, it is a time where, why try to erase stereotype? Yes, it is a cartoon. Yes, it's a pop culturally super successful show. But that gives it more responsibility. It's out of date on so many levels."
The character of Apu has been the center of controversy since last year after the release of Hari Kondabolu and Michael Melamedoff's documentary "The Problem With Apu." The documentary shed light on the character's racial insensitivity while a few Indian and South Asian actors also spoke about it.
Addressing the controversy, Azaria told Stephen Colbert last month that he was willing to step aside from portraying the character, which he has been doing for the last two decades.
Chopra further continued, "A lot of people are talking about, 'Oh, the show was so successful for 30 years; why are we suddenly waking up and being offended by a character that everyone loved?'"
"People say that The Simpsons makes fun of every race," the Baywatch actress added. "What happened from that time to now, the population of Indian-Americans in America has tripled since that time. So the voice is louder, representation and the demand for representation for people of color is louder. There is the internet and the media where people can have a conversation."
Below you can watch the video of Priyanka Chopra's appearance on The View.