Quantico actress Priyanka Chopra confirmed that she has received an invitation to the royal wedding.
Meghan Markle and Prince Harry will get married on May 19 at Windsor Castle.
There have been a lot of ongoing rumors about whether actress Priyanka Chopra will attend Prince Harry and Meghan Markle's wedding on May 19. And, the bigger question is whether Chopra will be Meghan's bridesmaid at St. George's Chapel at Windsor Castle.
Well, during her interaction with Us Weekly, the Quantico actress has confirmed Wednesday, April 25, that she has been invited to the royal wedding.
But amid all her excitement, the Baywatch actress has only one problem, which is that she still has not decided the dress she will be wearing for her close friend's special day.
She told Us Weekly, "I sort of may have an idea. But no, I haven't picked one [dress] out yet."
Will Chopra be one of the bridesmaids?
Speaking of being a bridesmaid, Chopra told PEOPLE Now that she is not a bridesmaid in Harry and Meghan's wedding.
She further added, "I'm super excited about her and her big day. It's not just going to be life-changing for both of them, it's life-changing for the world that needs to see strong women as icons, and I think Meghan has the potential to be that."
Chopra has shared a very close friendship with the Suits actress. She also recently penned down a beautiful essay for Meghan as she was named one of the TIME's 100 Most Influential People. She described her as "a princess for the people."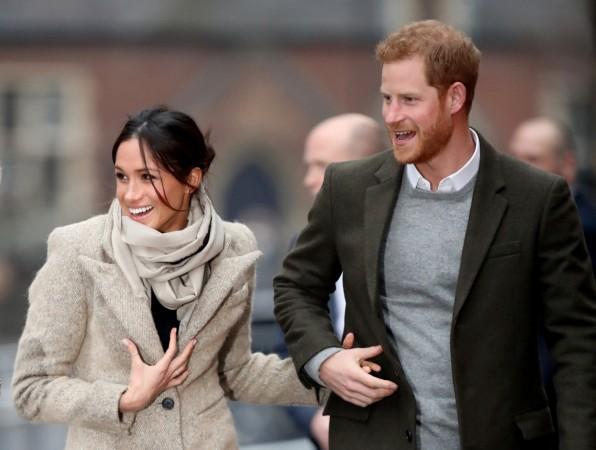 While attending Ciroc and Variety's Empowered Brunch in NYC in March, Chopra shared a few words about her strong bond with soon-to-be royal Markle.
She said, "I've known Meghan for three years and I'm so happy the way the world has responded to her because as long as I've known her . . . she is a relatable young woman of the world today. She's that girl who thinks out of the box.
"She has always been an activist. She has always had a strong voice. She's an ambitious girl of today. I think the world needs strong role models like Meghan. I think, I hope, Meghan will end up being one of those people."
Who will attend the royal wedding?
There is no confirmation about the royal wedding guest list, but it is reported that UK politicians and world leaders have not been invited to the wedding. A Kensington Palace spokesman reportedly said: "It has been decided that an official list of political leaders – both UK and international – is not required for Prince Harry and Ms Markle's wedding. Her Majesty's government was consulted on this decision, which was taken by the royal household."