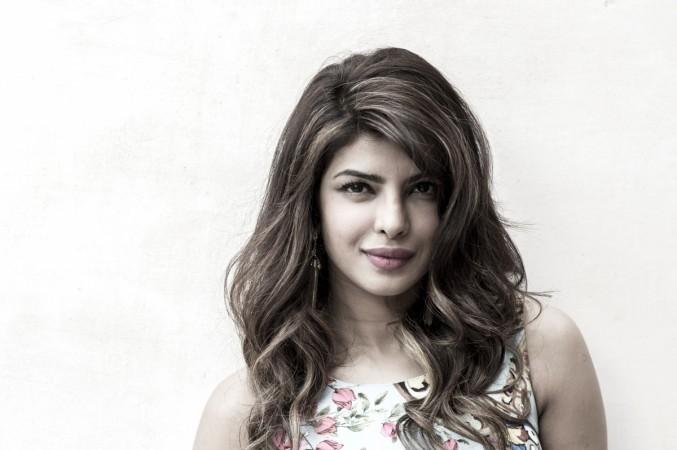 Priyanka Chopra's Quantico has finally come to a bittersweet end. After three seasons on ABC, Nick Jonas' rumored fiancé, finally said goodbye to Alex Parrish and the FBI thriller drama that has given her an international success.
Priyanka Chopra took to Twitter to share her emotions and stated how the show has opened the doors for female talent and "women of color" to play the leading roles in the acclaimed TV shows. Chopra thanked her cast and the crew for making Quantico an amazing show. She also thanked her fans who opened their "homes and hearts" for her every week.
Check out her emotional tweets:
As the season ends, I am saying goodbye to Alex Parrish. As you'll see, her story will come full circle...and that is the best feeling as an actor. Bringing Alex to life has challenged me physically and emotionally, but even more significant it has (I hope) cracked the door open

— PRIYANKA (@priyankachopra) August 4, 2018
for female talent and women of color to play leading ladies. Thank you for opening your homes and hearts to me every week! Thank you to the cast and crew of #Quantico for being such an amazing team to work with, for all the memories that I will cherish...memories of laughter, of

— PRIYANKA (@priyankachopra) August 4, 2018
Quantico aired on ABC from September 27, 2015, to August 3, 2018. The series featured Chopra as Alex Parrish — a fresh FBI recruit who enters the agency after graduating from the FBI Academy. As the series progresses, she becomes a prime suspect in a terrorist attack on Grand Central Terminal. The show had three seasons with a total of 57 episodes featuring Chopra alongside Josh Hopkins, Jane McLaughlin, Aunjanue Ellis, and others.
learning new things, of making friends for life. It was a pleasure working with each and every one of you, and I look forward to crossing paths again! pic.twitter.com/zF8PpsBY4V

— PRIYANKA (@priyankachopra) August 4, 2018
Despite receiving some bad reviews, the show was appreciated for Priyanka Chopra's enigmatic performance. For portraying Alex, Chopra became the first South Asian to win a People's Choice Award for two consecutive years.
Priyanka Chopra's Quantico received a generally positive response from fans and critics alike. However, the dual timeline of the show, one dealing in the present scenarios and the other one following Alex's training days, was termed as confusing for many viewers. Many even considered that the reason that leads Quantico's cancelation was the dual narrative, which was unappreciated by many critics.
Even though Quantico ended, there are many American projects for Priyanka Chopra. She has completed shooting for her role on Todd Strauss-Schulson's romantic comedy Isn't It Romantic, co-starring Rebel Wilson, Adam DeVine, and Liam Hemsworth. She will also star opposite Chris Pratt in the upcoming action-adventure film, Cowboy Ninja Viking. Apart from focusing on her acting career, Chopra is also determined to produce over a dozen films in various languages in her home country. As of now, she is developing a sitcom for ABC based on the life of Bollywood superstar Madhuri Dixit.