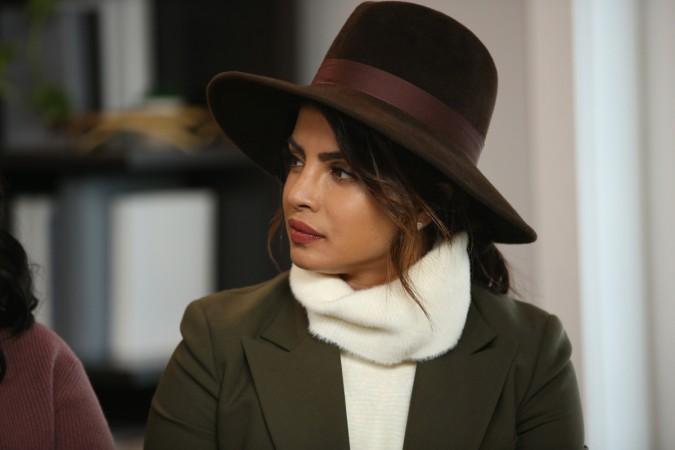 Ever since Priyanka Chopra announced that she will be attending her friend Meghan Markle's royal wedding to Prince Harry on May 19, there have been speculations as to what the Quantico actor will wear for the royal event.
She has been asked about her outfit at almost all the possible events and interviews but has refused to reveal details about her dress. Now, the former Miss World has finally given a hint about her look and said that she will definitely be wearing a hat or a fascinator.
In an interview with Buzzfeed, when asked about whether she was excited or stressed out about wearing a hat for the wedding, she replied, "I didn't even know what a fascinator was!"
"A hat is mandatory, and someone was like, you know, you should wear a fascinator, and I was like, 'Yeah, that's what I'll do!'" And since she didn't know what a fascinator is, the actor immediately looked it up on Google. "Because you don't want to sound stupid."
"I'm excited about a friend and her big day, that's always an amazing thing to share. Especially [since] this is a life-changing moment for the world, not just for the two of them, but for the world, in a way, for the monarchy, for young girls," she said, adding: "She's a real girl like us, and she's someone who's always concerned about the world, so I think it's a really natural progression for her to be in this position as an influence."
Earlier, when she appeared as a guest on Andy Cohen's talk show along with Sebastian Stan, PeeCee said that she is yet to decide on her dress but has an idea about what she is going to wear. However, she also revealed that she is stressed about wearing a small hat.
Watch Priyanka Chopra's interview below: