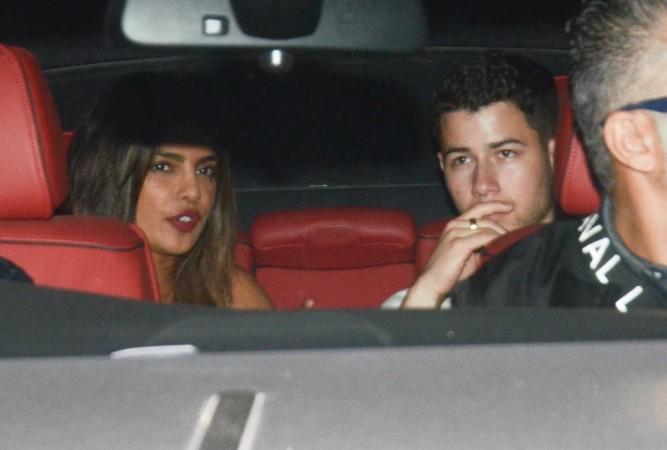 Priyanka Chopra's summer's affair is turning into a much serious relationship. The Quantico actress is currently dating American singer Nick Jonas and reports suggest that she will be engaged to the 25-year-old by the end of July or in the first week of August.
While we know the couple met at the MET Gala 2017, where they were each other's plus one, a new report reveals when Nick proposed Priyanka.
According to a Mumbai Mirror report, Nick popped the question when he was taking Priyanka to meet his family at his cousin's wedding. This is the same wedding wherein Priyanka met her future in-laws.
While you'd expect to see an engagement ring on her finger, the actress seemed to have chosen to adopt a different way to recognise her engagement. Onlookers noticed that the couple was seen wearing matching purity rings as a sign of a promise.
Nick has been in India for the past few days, bonding with Priyanka's family and friends. Nick also met Priyanka's mother, Madhu Chopra, before he made his way to Goa with Parineeti Chopra, Priyanka's cousin.
Spilling the beans on the "secret" getaway, Parineeti told News18 that it was a family and friends trips. "It was a great catch up time. It was like a family trip and there were friends with us too. So it was a friends and a family trip actually. It was short and sweet. I was there for like 24 hours and I had a great time. It was a great trip," Parineeti said.
The Chopra sister shared a few moments from their rainy holiday, including a video showing Priyanka and herself dancing to popular Bollywood track, Tip Tip Barsa Pani. They also shot a boomerang video performing the iconic drenched hair flip under the rain.