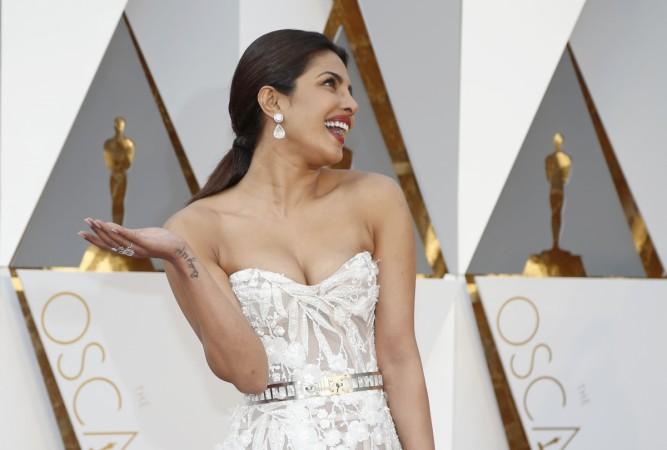 Priyanka Chopra's all-heart talk on The Ellen DeGeneres Show has undoubtedly padded her ever-expanding fan-base. Chopra entertained the host and her live audience with stories of beauty pageants, Bollywood and what she likes best in Quantico.
Even though she rolled her "Rs" more than usual, the interview was quite a "smooth" one after she downed a shot of tequila as part of a game of Plinko Drinko. The star spoke of how she had won Miss World and India titles at a tender age of 17 and got subtly mocked at for getting the "hand wave" wrong.
Check the video here.
The comedienne-host even joked that it was a "miracle" she made it this far. Chopra played along with DeGeneres' quips and said that that was how the English taught her to do.
Chopra, who is now an international TV star, said her favourite bits of Quantico are the scenes, in which she gets to break open into potential suspects' rooms yelling "FBI." When asked if she had an idea of what FBI and CIA meant and how they function, she said: "No, I mean we have our own acronyms in India, which is CBI, but the only thing I knew about FBI, CIA is what I watched on TV, which is like Homeland."
Quantico isn't Chopra's first global project. She sung as many as three singles with international artistes — In My City, Exotic and I Can't Make You Love Me. She has also wrapped up shoot of Baywatch, in which she plays the antagonist. The Hollywood film stars Dwayne Johnson, Zac Efron and Alexandra Daddario in the lead.