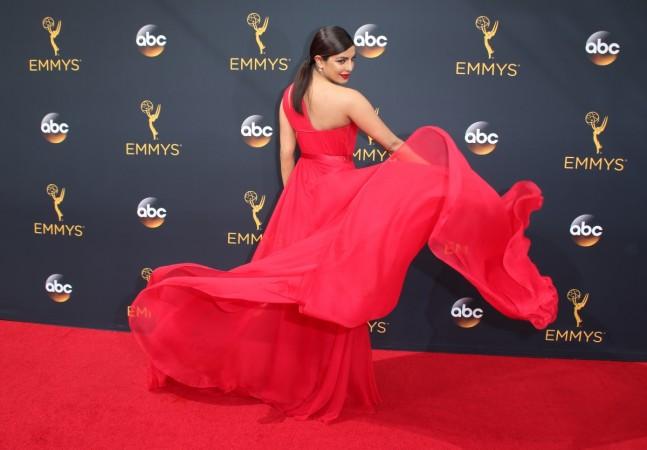 Priyanka Chopra celebrated the premiere episode of the second season of her show Quantico in New York, US, with her co-stars. Chopra, who plays the role of Alex Parrish in the show, hosted a get-together at her New York penthouse for her co-stars.
"Shooting for another season of the show has been a huge achievement for Priyanka and the other cast members. She decided to celebrate this by inviting her co-stars for a party at her place on the day of the show's premiere," Hindustan Times quoted a source as saying.
The source further revealed that the get-together was an intimate affair with only the cast of Quantico attending it. "Priyanka wanted to keep it simple. She invited the cast for dinner, which comprised a mix of continental and Indian food. Drinks were also served. Everyone had a gala time. Priyanka wanted to celebrate her success with her close friends."
Chopra, who is currently in New York, is back on the world television with the second season of Quantico. The premiere episode of Quantico 2 aired on Monday. In the first season, she played the role of an FBI agent and in the second season, she plays the role of a CIA agent.
There were reports that Taylor Swift's ex-boyfriend Tom Hiddleston would make a guest appearance on the show. The Thor star, who was seen flirting with Chopra at the Emmys 2016, will have a potential love story crossover in Quantico, IANS reported. However, there has been no confirmation on the same.